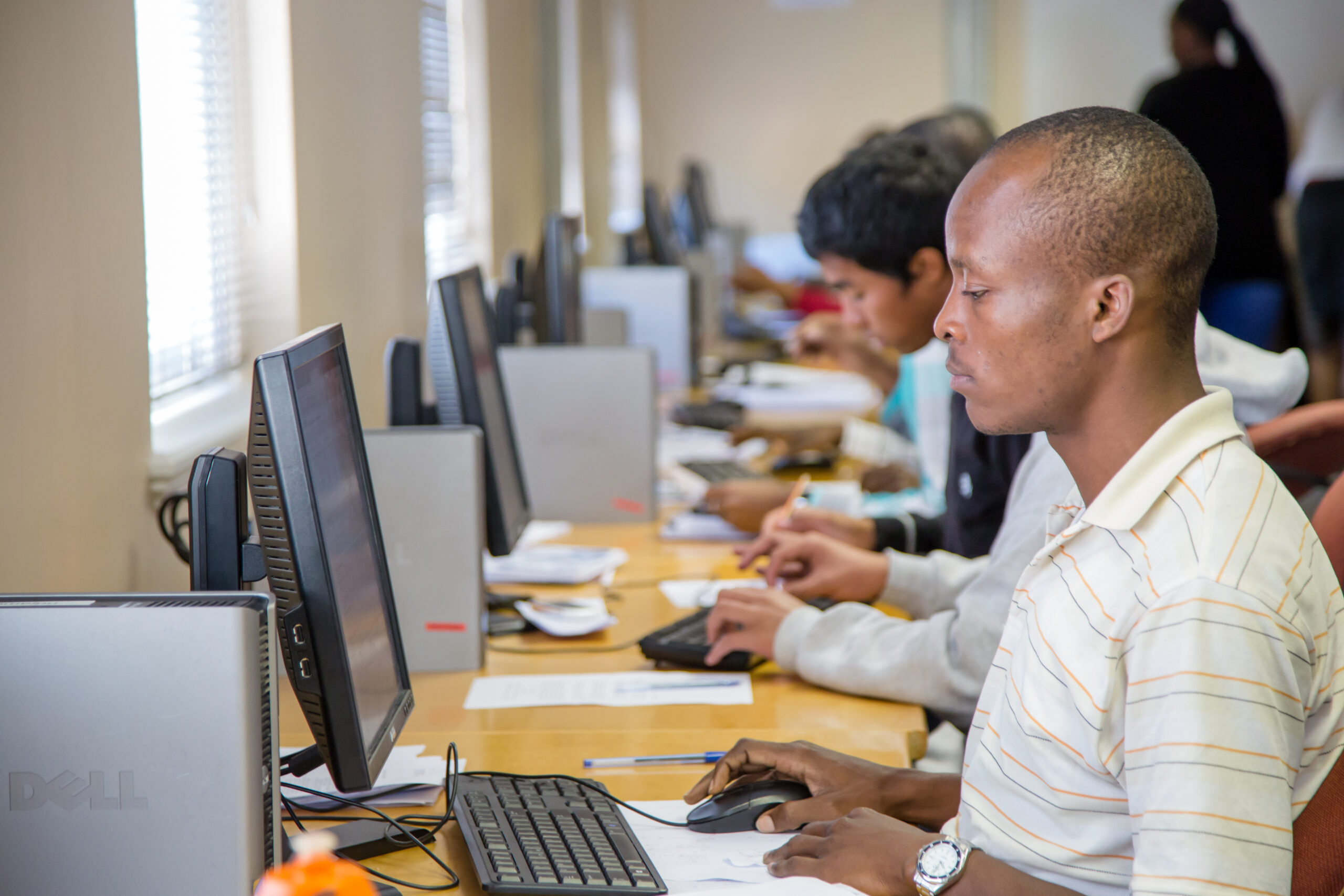 PhD Fellowship in Systems Optimization for Sustainable Resources Utilization at the African Institute for Mathematical Sciences (AIMS) in Rwanda

Overview
The Research Chair Prof. Abebe Geletu at AIMS Rwanda in collaboration with the Process Optimization
Group Chair Prof. Pu Li at TU Ilmenau is offering three PhD fellowships at AIMS Rwanda Research Center
in Kigali. These fellowships are made available and funded by the DAAD to promote international
academics exchange as well as educational co-operation with developing countries through a variety
of funding and scholarship programs.
Scientific interests
Optimization, predictive control, and computational intelligence methods for efficient use of

The aim of the research work will be a contribution for tackling Africa's energy and water shortage
problems through optimal and intelligent use of microgrids and water distribution systems by
developing advanced methods as well as state-of-the-art technologies.

PhD Topic 1: Real-time model predictive control of microgrid based sustainable energy generation and
distribution with optimal energy storage management, stable operation, and reliable demand coverage
(tasks: chance constrained nonlinear model predictive control, numerical and stochastic optimization,
case-studies on microgrid-based energy generation and storage management)

PhD Topic 2: Chance constrained distributed model predictive control for stable, reliable, and coordinated
operational management of multiple microgrids (tasks: chance constrained distributed nonlinear model
predictive control, high-performance GPU computation and parallel implementation of algorithms,
case-studies for coordinated distributed predictive control of multiple microgrids with energy storage
units)

PhD Topic 3: Intelligent predictive control and smart monitoring for water distribution network systems
(tasks: intelligent nonlinear model predictive control, numerical methods for real-time predictive
control, case-studies on water distribution networks involving sensor management)

Eligibility
▪ A two-year Master's degree with an outstanding performance in any one of the fields of Applied
Mathematics, Electrical Engineering, Control Engineering, Computer Science or related
subjects
▪ Training or experience in optimal control, model predictive control, a machine learning
method/stochastic simulation is a plus
▪ Computing skills using C/C++, MATLAB and Python programming languages, GAMS is a plus
▪ Academic excellence
▪ Excellent written and verbal English communication skills
▪ Preferably a national of an African country
Female candidates and candidates from less privileged regions or groups are especially encouraged
to apply
Fellowship Holders

Successful fellows are expected to conduct research and publish results in the thematic areas of

uccessful fellows are expected to conduct research and publish results in the thematic areas of
Systems Optimization for Sustainable Resources Utilization in peer-reviewed journals and international
conferences. They are expected to be actively engaged in the research activities of the German Research
Chair, contribute to the implementation of the cooperation between the German Research Chair and
the Process Optimization Group at TU Ilmenau. Fellows are also expected to have some involvement in
the AIMS Rwanda academic programs.
Application Instructions
Please, send completed applications to Prof. Abebe Geletu (abebe.geletu@aims.ac.rw) and Prof. Pu Li
(pu.li@tu-ilmenau.de). Applicants should submit the documents in one single PDF file.
Application Documents
▪ Letter of motivation
▪ Research proposal
▪ Curriculum Vitae
▪ Copies of university degrees (including transcripts)
▪ Copy of passport or national ID
▪ Two reference letters
Application Deadline
The deadline for the postdoctoral fellowship application is 31.01.2022
Funding
The PhD positions are tenable for 3 years, contingent on satisfactory progress, and could be extended
for one more year.
Scholarship installment 1.325,00 EUR – 1.200,00 EUR (monthly during
research stays in Germany)
Tuition fees Covered
Travel costs Covered (if applicable)
Health insurance costs Covered
Additional benefits are made available for mobility when commencing and finishing the scholarship in
Rwanda and for research stays at TU Ilmenau during the doctoral project. Furthermore, the
expenditure for the local health insurance is eligible for funding. Please, note that the fellowships
cannot be held concurrently with any supplementary funding.
The positions are expected to start in February 2022 or as soon as possible.
DISCLAIMER: AIMS Rwanda and TU Ilmenau reserve the right to disqualify ineligible, incomplete and/or
inappropriate applications. AIMS also reserves the right not to make an appointment to the position as
advertised or to extend the deadline for applications. Only successful applicants will be contact.