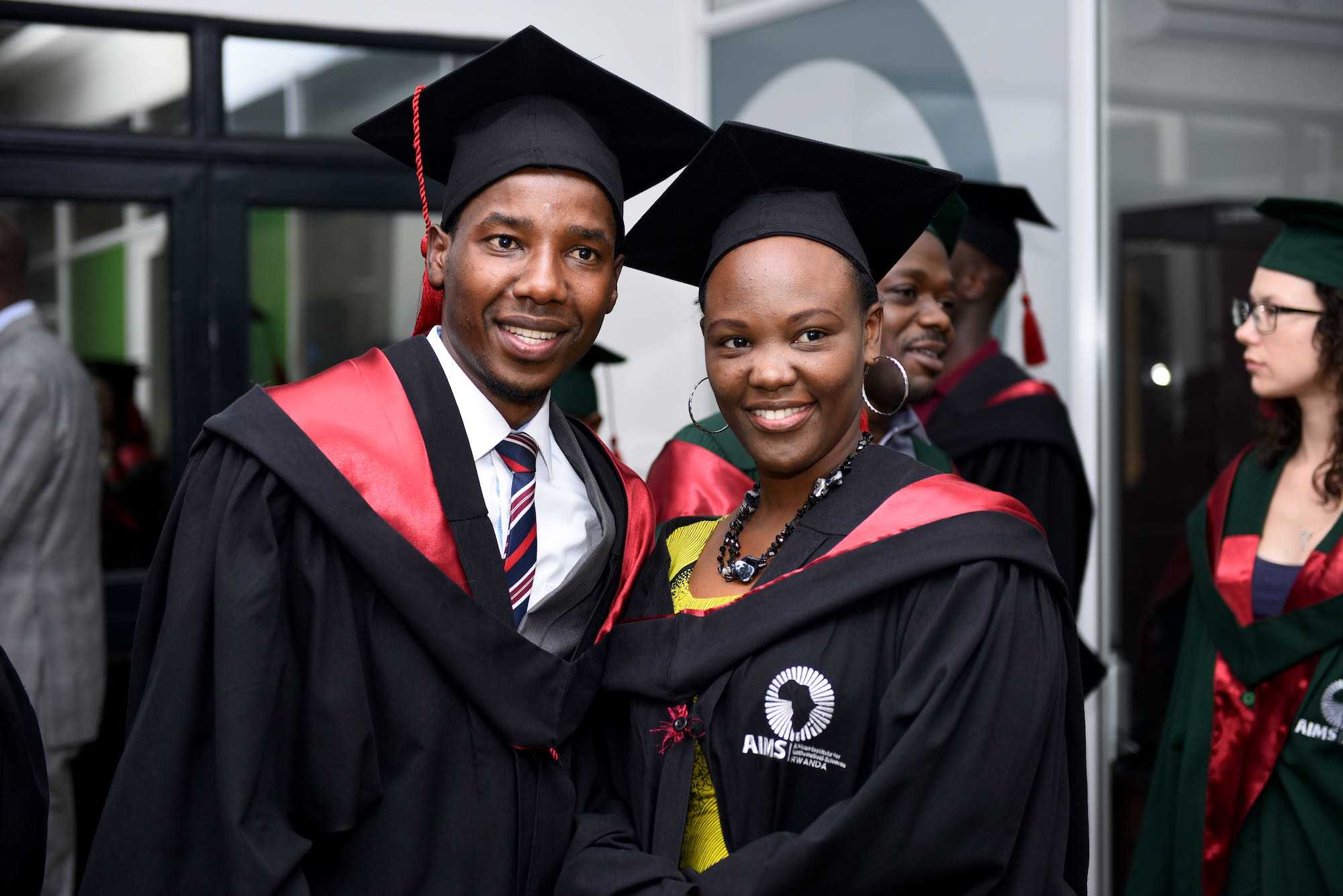 Our Students
Our Students
AIMS Rwanda has trained a total of 354 students since its inception in 2016. We are currently hosting our 2022-2023 cohort, consisting of students 58 from 20 African countries.
Our students benefit from the experience of renowned visiting lecturers, with capacity building provided by tutors who are always available on campus to ensure a 24-hour learning environment.
With backgrounds in mathematics, engineering, physics, computer science, and actuarial science, AIMS students are required to invest at least 20 hours in community service activities during the academic year to strengthen their leadership skills and their commitment to giving back to Africa.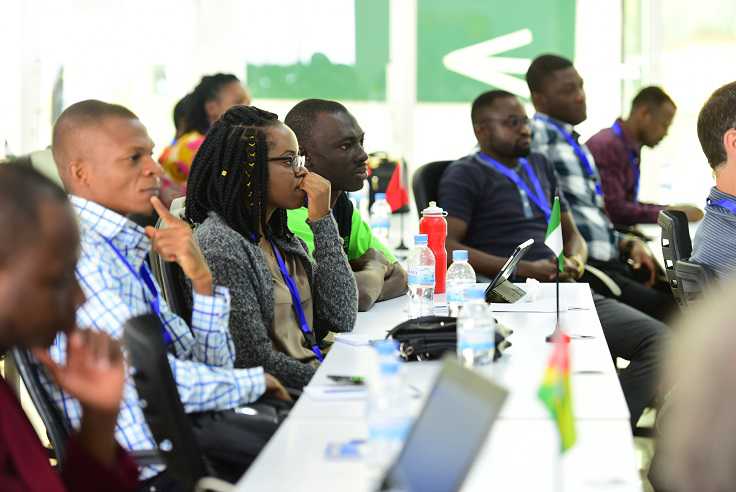 Life at AIMS
AIMS Rwanda students receive full scholarships which fully provide for travel, boarding, and a monthly stipend. There are no tuition fees at AIMS Rwanda. Study materials and housing are fully funded through a generous scholarship. The residential nature of the university allows more contact time between lecturers and students than is available in a typical university setting.
Our students benefit from the experience of renowned visiting lecturers who teach for three weeks on a rotational basis. Capacity building is provided by tutors who are always available on campus to ensure a 24-hour learning environment.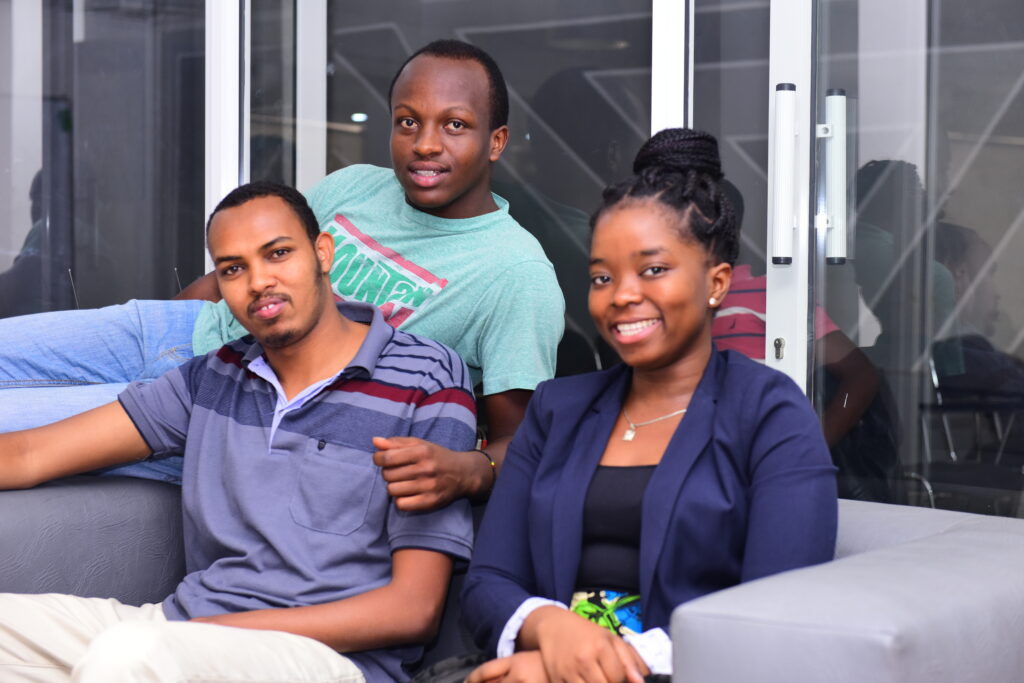 Students typically study two subjects for three weeks each, with each day comprising morning lectures followed by problem-solving and computing sessions in the afternoon. Additional tutorials and special lectures are held in the evenings when students also usually complete their assignments.
AIMS Rwanda has one residence for students and tutors. Permanent follow-up and capacity building are provided by the tutors who are available on campus, to enhance the 24-hour learning nature of the institute.
Life in Kigali
The Land of a Thousand Hills
Rwanda is one of the countries in the East African region with a population of about 12.63 million (2019). The capital city is Kigali (where AIMS-Rwanda is based). The common languages are Kinyarwanda, English, French, and Kiswahili (used for trade and commerce).
The common religions are Roman Catholic, Protestant, Adventist, Islam, Indigenous belief.
Rwanda has two rainy seasons (March to May and September to November), and two dry seasons (December to February and June to July). Normal temperatures range between 16 to 20 degrees Celsius.
Rwanda's preparedness to keep its population organized and safe was again apparent during this COVID-19 era whereby the spread and impact of the virus remained significantly reduced in comparison to many other countries. The use of technology and research for decision making is also highly desired and increasingly being utilized.
Known as the land of a thousand hills, Rwanda's stunning scenery, warm friendly people, cleanliness, high level of organization, warm friendly people, security, and the freedom to enjoy long walks/drives offers unique experiences in one of the most remarkable countries in the world. More information can be found at www.visitrwanda.com.
The currency is Rwandan Francs (RWF). As of today, January 05, 2020, the average exchange rate is 1 USD = 990 RWF. A wide range of international currencies and bank cards are also accepted and can be converted to the local currency at the banks or forex bureau. It is relatively easy to open an account to hold either the local currency of an international currency like the USD, and their associated bank cards which can also be utilized international
Safety and moving around
Rwanda is a relatively safe country. That notwithstanding, caution is always supreme. The public transportation facility is developed with a variety of dedicated buses, motor bikes, and private taxis. Most taxis rides can be ordered using an app, via their customer service, at their designated taxis parking area or if you have the number of the driver. Whilst flagging motor bikes is common, taxis are usually not found roaming the streets. Most of the drivers speak basic English and/or French. As of 2020, the starting price of a bus strip is about RWF240 and passengers must purchase a bus card from which funds are loaded and deducted.
Payments for moto bike rides are cash and start from RWF 300. Taxis use the meter and trips could start from about RWF 1,700 for the first kilometre, then drops to about 700 RWF/km. Taxis rides can be paid in cash, via mobile money, or deducted from the client's bank account if linked to the app. Receipts can be provided. Driving is on the right. Speed limits are 40-60km within the city. An international driving permit is required; however, an entry permit, insurance document and driving license is needed if you are coming from abroad.
Immigration
Rwanda is visa free for holders of African passports and for many other countries (check your country's eligibility online). For countries that qualify for visa-on-arrival, USD 30 is payable at the port of entry for a 30 day visa. Thereafter, employees are entitled to a 2-year visa extensions. The following documents are needed for visa extensions for persons of age 18 and above.
• An invitation letter.
• Confirmation of an employment letter (AIMS employee only).
• Current curriculum vitae, original, certified or notarized copies of your diploma(s) and/or professional credentials
• Original police clearance document from the countries you have resided in the last 6 months
• One recent passport photo (colour, white background, without glasses, cap or scarf)
Schools
There is a variety of international and local schools to choose from. They offer either the national (Rwandan), American, Cambridge, Belgian, French, system of education. Average tuition could range from USD 500 to USD 20 000 and more per annum. The primary language of instruction for most schools is English, with French and Kinyarwanda as subjects, or vice versa for selected schools. The academic year for most schools is from January to December, or September to August, with intermittent holidays. Most schools offering an international curriculum delivered online lectures during the lock-down imposed by COVID-19.
Umuganda – loosely translated to mean a joint community service day, is a voluntary gathering held in each community every last Saturday of the month from 8am to 11am. Supervised by the local leader, communities participate in an activity to improve the society they live in and sample activities could include cutting grass, sweeping the streets, clearing drainage systems, repair of public facilities. The activity is selected by community members and is followed by discussion on a choice topic of the month. The activity is symbolic of what happens when Rwandans come together to achieve a common goal. Umuganda has been a useful forum to promote unity and cohesion among Rwandans with different backgrounds. AIMS Rwanda promotes giving back to the community and this would be an ideal entry point for AIMS Scholars to not just learn more about the Rwandan culture but to also give back to the communities they live in.
Umushikirano – is a national dialogue that brings together Rwandans and friends of Rwanda in a forum where all participants engage local leaders in open dialogue concerning development, progress and challenges experienced in the day to day management of the country. Umushikirano is a three day event held annually. Umushikirano would be an exciting conversation for AIMS Students to participate in as youth have been pivotal in getting their voices heard among this group of policy, decision and process leaders. The contribution of AIMS Scholars as very talented, independent thinkers cannot be overstated as this is one way Rwandan leaders make sure their actions are guided by needs expressed by Rwandans.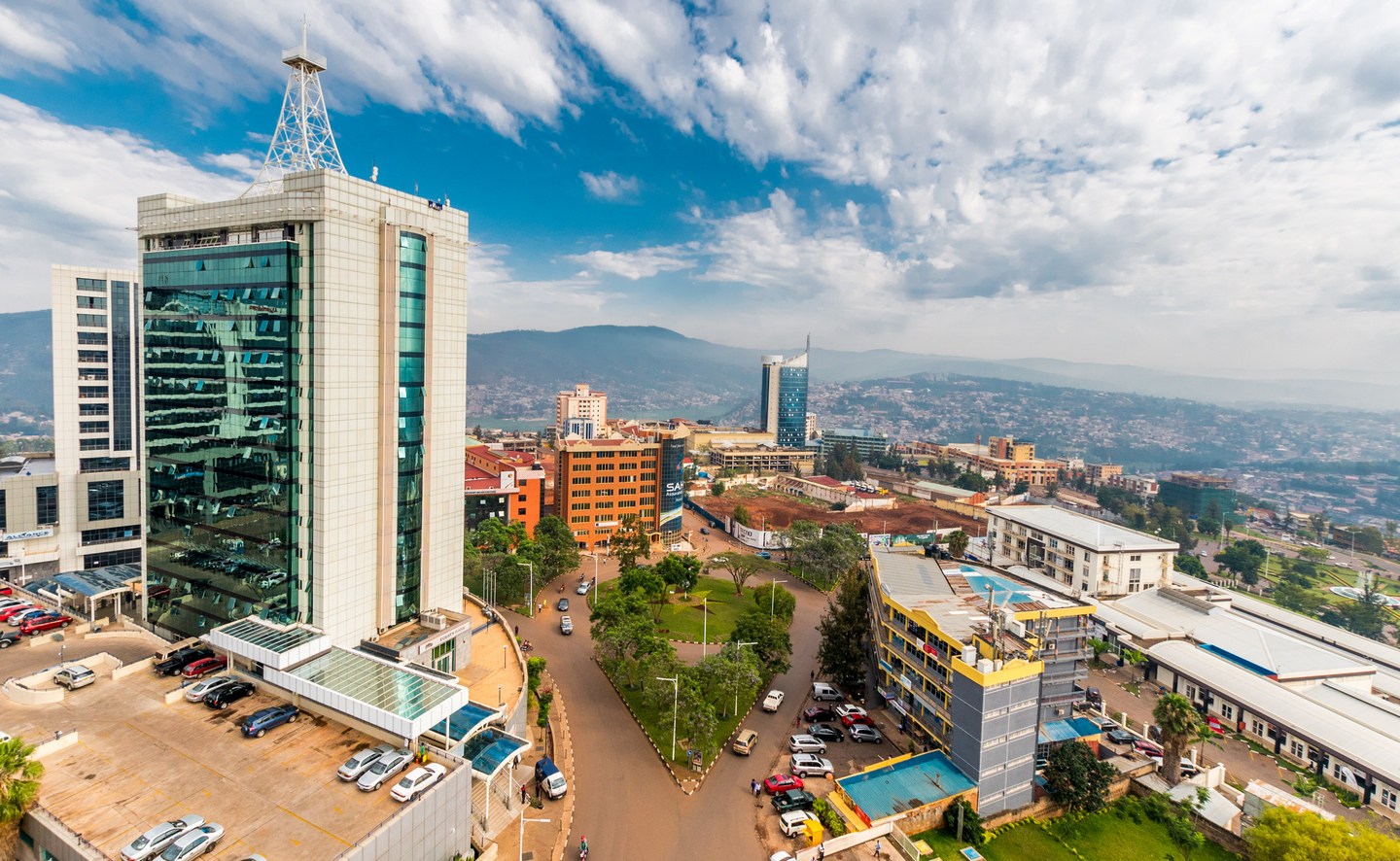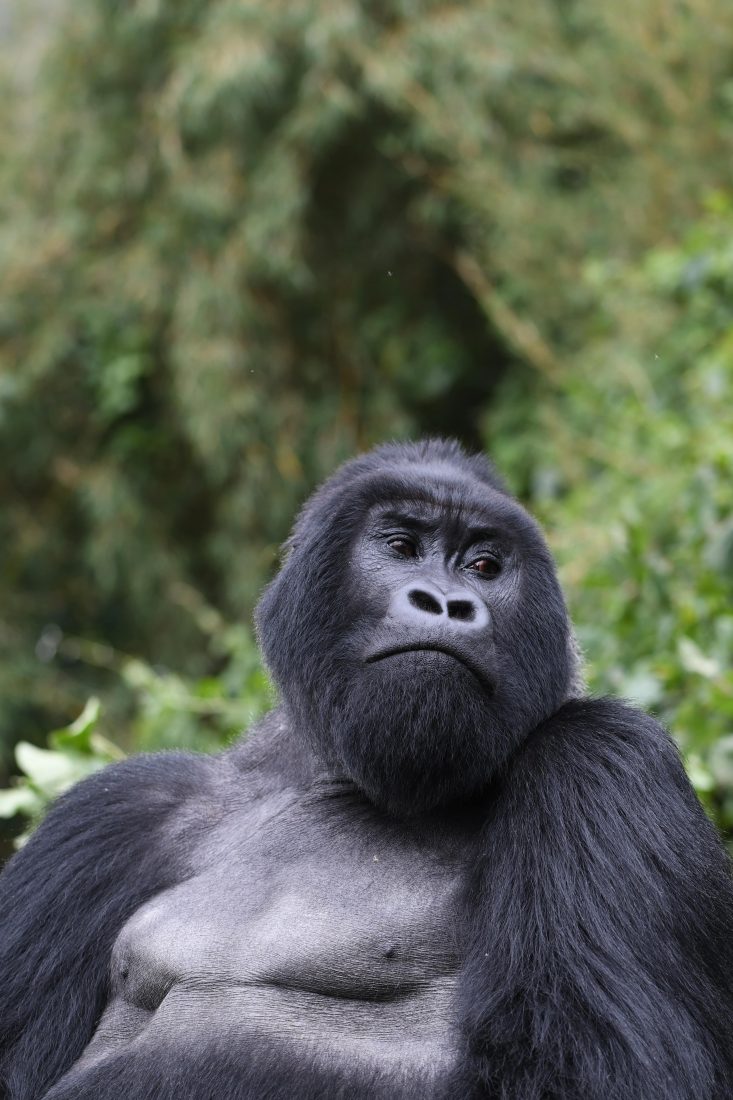 The Genocide Memorial calendar – The Genocide Memorial Centre in Kigali provides a detailed historical background of Rwanda on the genocides and has been set up in a way to allow remembrance and promote learning to avoid a repeat of history. The Centre has a calendar of different activities that gives an opportunity to visitors to interact with people that experienced the history firsthand and are now agents of change promoting unity and reconciliation. Activities include home visits, school outreach programs, youth engagement in activities such as debates, teacher trainings working closely with the Rwanda Peace Education Program run by Aegis Trust. Even with major strides in socio-economic and ICT development, the human component remains Rwanda's greatest resource. Understanding the importance of unity and celebrating diversity will lead to a sustainable promotion of STEM in Rwanda – essential for AIMS scholars.