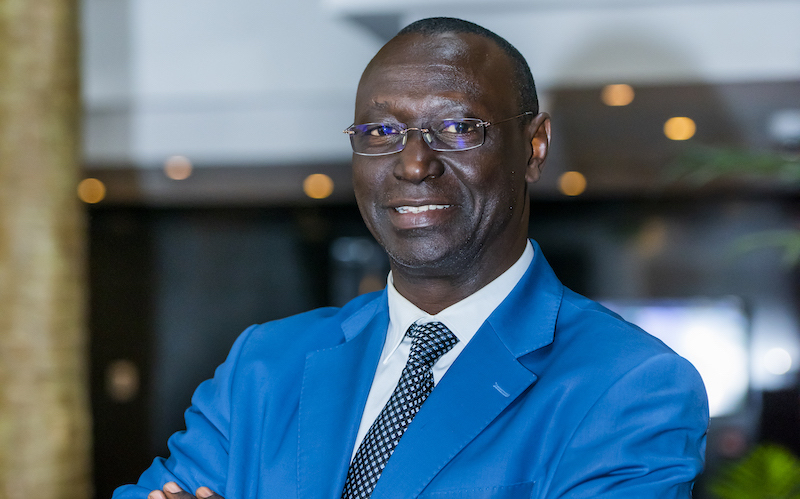 Born in Saint Louis Senegal, Abdel Kader Ndiaye is a polytechnic engineer and a graduate of the Polytechnic School of Thiès (EPT/ACDI).
Holder of a Master's degree in Business Administration (MBA-Cadre) from UQAM and another Master's in Management and Regulation of Public Procurement(ENA / UCAD), he is a PhD researcher in Management developing a thesis on: "Private Sector Development Strategies in Africa".
As a renowned professional, he is very often approached by leading schools, universities and other academic and consular institutions, to hold conferences, lead panels and give lectures to end-of-cycle students or for continuing professional development.
Owing to his influence and commitment, in 2003, he was one of the founders of the national vocational training centre for professions in the construction and public works sector, equally serving as General Manager of SICS International and Managing Director of the SICS/SENSECS Group.
His broad experience for the past three years in public and private management has led him to realize many development projects in Africa, in the sectors of infrastructure, real estate, telecommunications, digital, industry, hydraulics, etc.
In addition to his current position as Chairman of the Board of Directors of AIMS Senegal, he is Vice-President of the Chamber of Commerce and Industry of Dakar. Positions he has held in the past include President of the National Federation of Building and Public Works, Administrator and Vice-President of the National Social Security Fund, Chairman of the Mediation Commission of the High Council for Social Dialogue and member of the Dispute Settlement Committee of the Public Procurement Regulatory Authority (ARMP).
Over the last ten years, Kader has been instrumental in the management and implementation of several reforms at the national and regional levels. These include reforms in the public procurement systems in Senegal and WAEMU (2004 to 2007); between 2013 and 2014, he chaired the national commission of reform of the legal and institutional framework of public and private partnerships (PPP); lastly, he led the capacity building and enterprise upgrading program in Senegal.