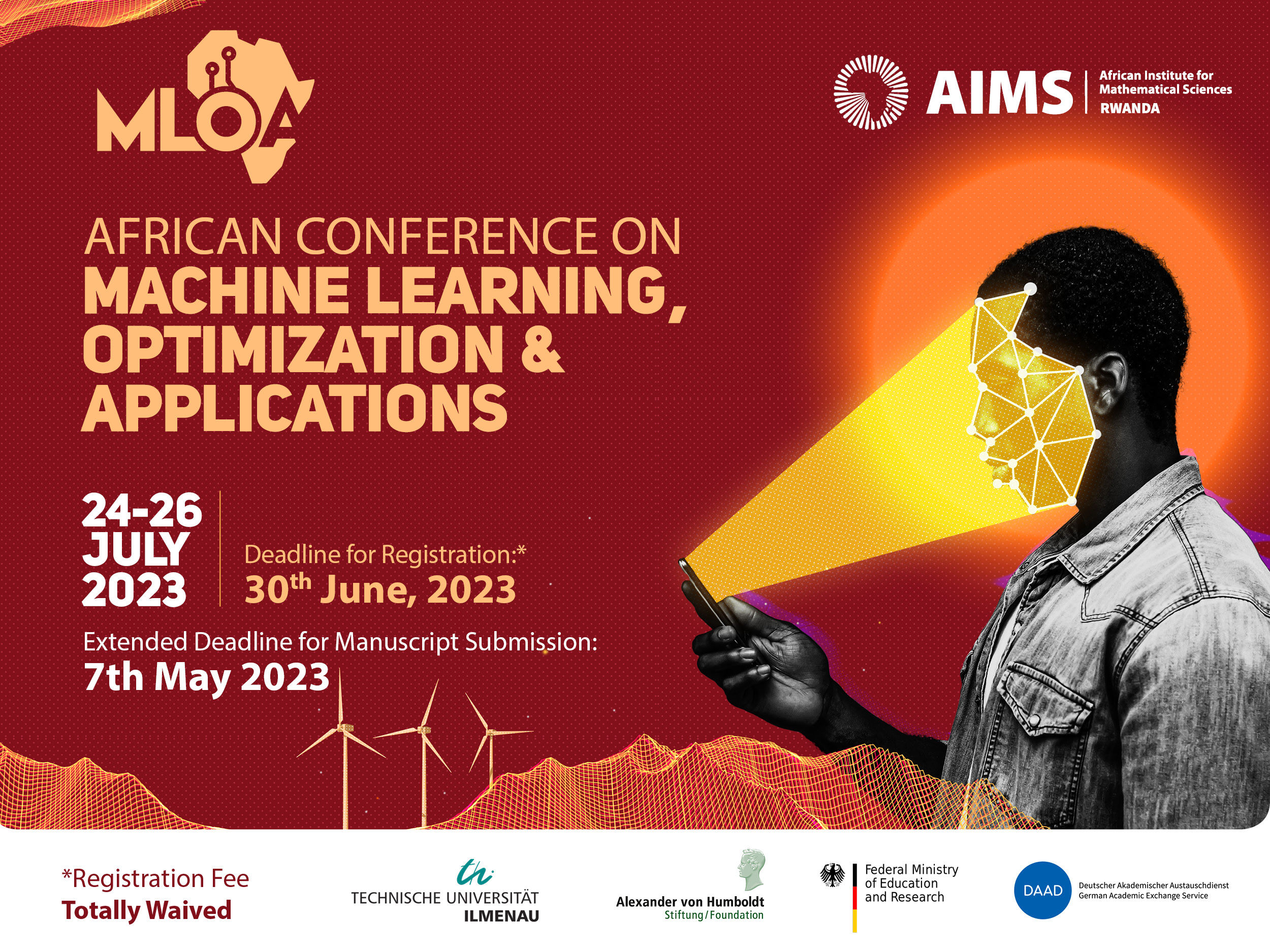 Overview
Machine learning and optimization methods have become the driving forces behind technological advances, enabling innovations and breakthroughs in various scientific research areas and applications. This conference aims to bring together renowned and young scientists, academics and practitioners and provide a platform to exchange expertise on current trends, future prospects and advanced applications of machine learning and mathematical optimization methods. In addition to the exchange of research expertise and results, it is also intended to promote knowledge transfer and local and international research and development cooperation. This is also an opportunity for African researchers, academics, PhD students as well as practitioners to gain access to an international platform to present their scientific innovations and exchange research experiences.
The conference comes on a special occasion as the African Institute of Mathematical Sciences (AIMS) celebrates its 20th anniversary of its founding, beginning with AIMS South Africa in 2003.
The conference will take place in three streams: machine learning and applications; optimization: advances, methods and applications; Applied sciences – engineering, sustainability systems, communication, science, etc.
The three-day conference is scheduled for academic interaction on July 24-25, 2023 and social events on July 26, 2023
Interested conference participants are asked to submit an abstract as well as a full paper for consideration of the conference presentation. Selected manuscripts will be considered for publication in the conference proceedings.
Presentations are conducted in person.




Call for Papers
The conference will take place in three streams:
Stream 1:  Machine Learning: Novel Contributions and Applications
Stream 2:  Optimization: Theory, Methods and Applications
Stream 3:  Applications: Industrial Applications and Sustainability.

The conference programme will include posters, paper presentations and scientific, along with
prominent keynote speakers and industrial workshops. All submitted papers will be reviewed by
experts in the field based on the criteria of originality, significance, quality and clarity.
Authors are kindly invited to submit their papers/ posters/ demo proposals as per the call for
papers scheduled below.

Important Dates 
Deadline for Registrations: 30th June 2023
Deadline for Presentation Slides Submission: 15th July 2023
Extended Deadline for Manuscript Submission: 7th May 2023
Acceptance Notification: 31st May 2023
Deadline for Submission of Revised Manuscript:  Deadline 15th of June
Submission Process
Authors are kindly invited to submit their formatted full papers or posters including results,
tables, figures and references. Note that all paper submissions will be double-blind peer reviewed
and evaluated based on originality, research content, correctness, relevance to the conference and
readability. Please read the complete call for papers guidelines before submitting your paper.
Online Submission: Paper submission can be completed online at www.aims.rw/conferencesubmissionportal.
Email Submission: Submissions via email will not be accepted.
Manuscript Submission Format: Latex and Word templates source files according to directions given by springer verlag publisher.
Guidelines for Manuscript Preparation
Please read and implement the instructions for proceedings here.
Post Conference Publication
The International African Conference on Machine Learning, Optimization, and Applications proceedings will be published in Springer and submitted for consideration to different publishers such as SCOPUS, Web of Science etc.
Submit
Online Submission Application
Submission by E-Mail: Note that we do not accept papers through Email
Submission of Manuscripts is accepted only through the conference management system here.

Please note the following when submitting:

The subject line should be: IAC 2023 Paper Submission: "Paper Title"
The cover letter should be included along with the submission, which should include the domain of
research to fasten the review process of the manuscript.
Manuscripts should be sent in Latex and Word templates according to directions given by
springer verlag publisher.

Invited distinguished speakers
| | | | |
| --- | --- | --- | --- |
| Speaker | Institution | Area | Title |
| Prof. Boris Mordukhovich | Wayne State University, USA | Advances in Optimization | Variational Analysis and Numerical Optimization with Applications to Machine Learning |
| Prof. Lorenz T. (Larry) Biegler | Carnegie Mellon, USA | Optimization and Engineering Applications | Nonlinear Optimization with Surrogate, Data-driven Models |
| Prof. Avi Ostfeld | Technion Haifa, Israel | Optimization Methods in Water Distribution Network Systems | Machine Learning Optimization and Application in Water Resources Systems Analysis |
| Prof Patrick Mäder | TU Ilmenau, Germany | Machine Learning and Applications | Applications of AI and Machine Learning in Biodiversity Science |
Conference Committee
Conference Chairman: Dr. rer. nat. habil. Abebe Geletu W. Selassie, AIMS Rwanda
Conference co-chairman: Prof. Pu Li, TU Ilmenau, Germany
International Scientific Committee
Prof. Lorenz T. (Larry) Biegler, Carnegie Melon, USA
Prof. Armin Hoffmann, TU Ilmenau, Germany
Prof. Avi Ostfeld, Technion Haifa, Israel
Prof. Thomas Rauschenbach, Fraunhofer IOSB, Germany
Prof. Blaise Chimpanda, AIMS Rwanda
Dr. Jan Hazla, AIMS Rwanda
Dr. Issa Karambal, AIMS Rwanda
Dr. Semu Mitiku, BISTU, Botswana
Dr. Addisalem Abatneh, Addis Abeba University, Ethiopia
Dr. Edo Abraham, Delft University of Technology, The Netherlands
Dr Delphine Abijuru, REG Rwanda
Dr Chantal Cyulinyana, NCST Rwanda
Local Organizational Committee
Prof. Sam Yala, AIMS Rwanda, Kigali
Dr. Isambi Mbalawata, AIMS Rwanda, Kigali
Prof. Denis Ndaguza, UR-CST, Rwanda Kigali
Mrs. Carine Umulisa, AIMS Rwanda, Kigali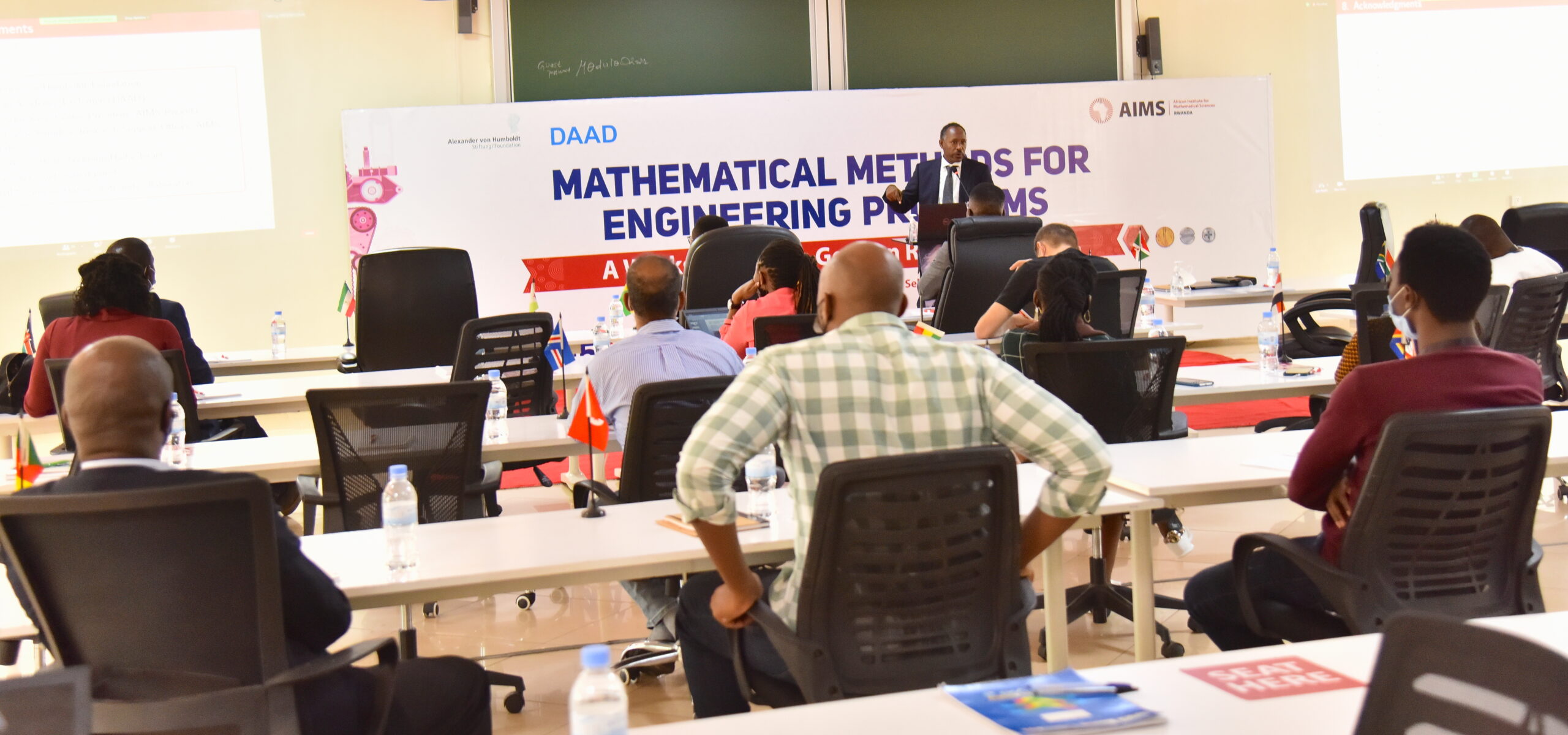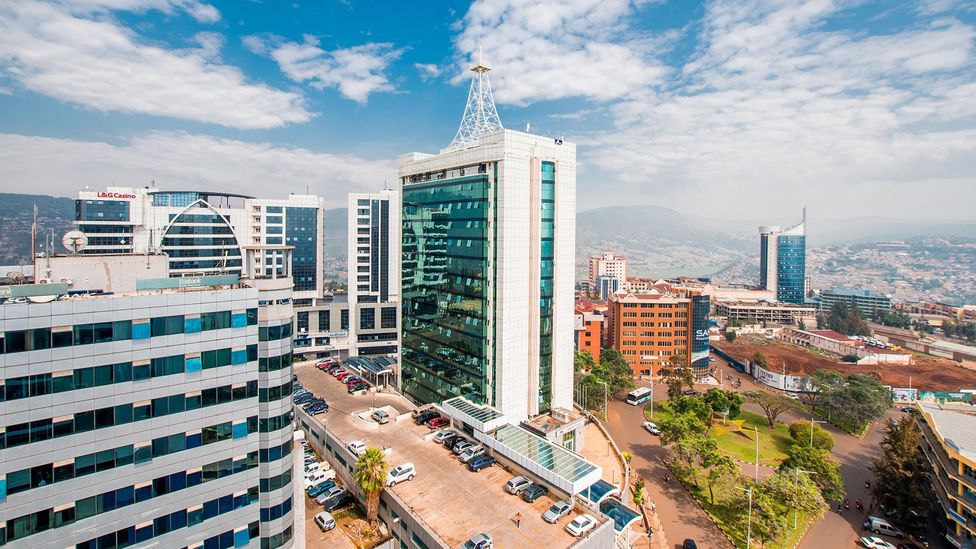 Venue
Conference Venue is to be announced very soon
The Conference is non-residential and delegates are requested to make their own accommodation
arrangements.

Thank you for your interest in for International African Conference on Machine Learning, Optimization, and Applications.
Please email your queries to iconference@aims.ac.rw.

We'll route your request to the most appropriate person. You should receive a response within 48 hours.