Big data, Analytics, and Business Intelligence, among others, have become buzzwords recently in the field of work. Most industries want the best out of the data they generate daily, resulting in the growing appetite for data scientists across the continent. Even though there is a high demand for data scientists, the talent available in Africa is far less than the tonnes of data sitting within organisations and what can be derived from them. Recently, several data science training institutions have cropped across the continent to bridge this gap. Other organizations like Google, Microsoft, Deepmind, and Nvidia also establish research groups and centres to support existing data scientists while grooming a few more to add to the numbers. The African Institute for Mathematical Sciences (AIMS), through its Quantum Leap Africa (QLA), also provides Masters and PhD positions in Data Science to increase the dominance of data science in Africa. In addition, the Mastercard Foundation supports organisations like The Room through its ALX programs to train even more. Several AI clubs, Data Science Networks, and Machine Learning meetup groups are being established, yet data science in Africa seems not to take a standardised form of practice. Could this be a problem with the curriculum used? Can data science practitioners and academic institutions across Africa come together to design a standard curriculum to train students to solve African challenges?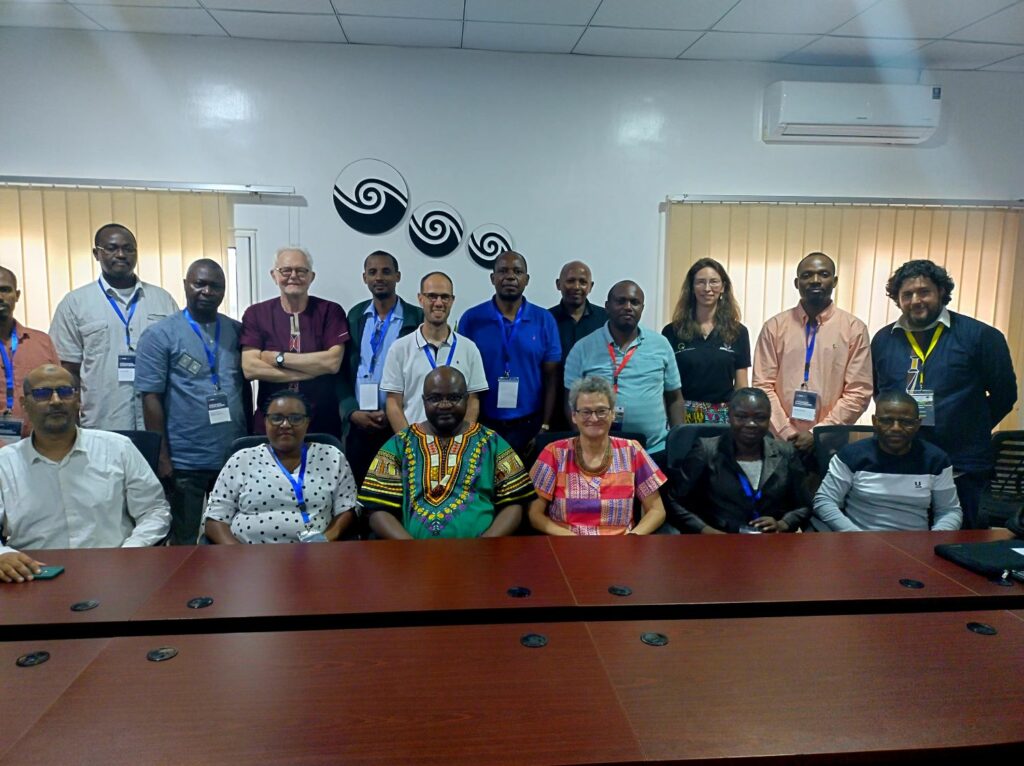 Machine Learning, Computer Vision, Speech Recognition, and Neutral and Natural Language Processing (NLP) are the future of businesses worldwide. The sooner Africa sets a standard, the better for its graduates and citizens to take absolute control of the 4th Industrial Revolution. As it stands, some organizations in Africa connect data scientists to firms to provide them access to practical hands-on training and find them jobs. Most of these data scientists learn concepts independently using examples outside the continent. Hence it takes them a little more time to customise it to local situations. Some challenges can best be understood and solved by Africans. With the tonnes of data on agriculture, healthcare, finance, and the public sector, among others, Africans need to come together to develop a standard curriculum that will make learning and practicing data science easy and comfortable for Africans.
The African Data Science School organised by AIMS Rwanda from 27th to 31st March 2023, saw a group of professors and researchers from across African universities come together to take the first bold step to make this a reality. At the workshop, participants contributed their quota and shared experiences on how data science is currently taught in their institutions and adapted best practices from other institutions.
At the end of the workshop, Prof. Franca Hoffmann, the lead organiser, and the team of participants agreed to contribute to a document that will be published as a standard for Data Science in Africa. Other participants expressed their gratitude to the organisers for giving them enough knowledge to help them establish data science programs in their institutions at all levels; Bachelor, Master, and PhD. They also expressed how they can use the best practices learned from the workshop to get the government's buy-in regarding using data science for national development.