Overview
The Pan African Mathematics Olympiad (PAMO) is an annual prestigious event of the African Mathematics Union (AMU) organized each year, since 1987, in an African Country where the best pupils in Mathematics of Secondary Education who are less than twenty (20) years old, are invited to compete.
The competition is made up of 2 exam papers, each of 4.5 hours duration, with 3 questions on each paper. The exams will test the students ability to think creatively, and problem solve.
Rwanda has been selected to host the Pan African Mathematics Olympiad for 2023 which will start from the 13th to the 22nd of May 2023.
Herein, the African Institute of Mathematics Sciences (AIMS) in collaboration with the Ministry of Education, the University of Rwanda College of Education(UR-CE) and the University of Rwanda College of Sciences and Technology(UR-CST) will invite the brightest young Mathematicians from all over the African countries to participate in this competition.
Application Information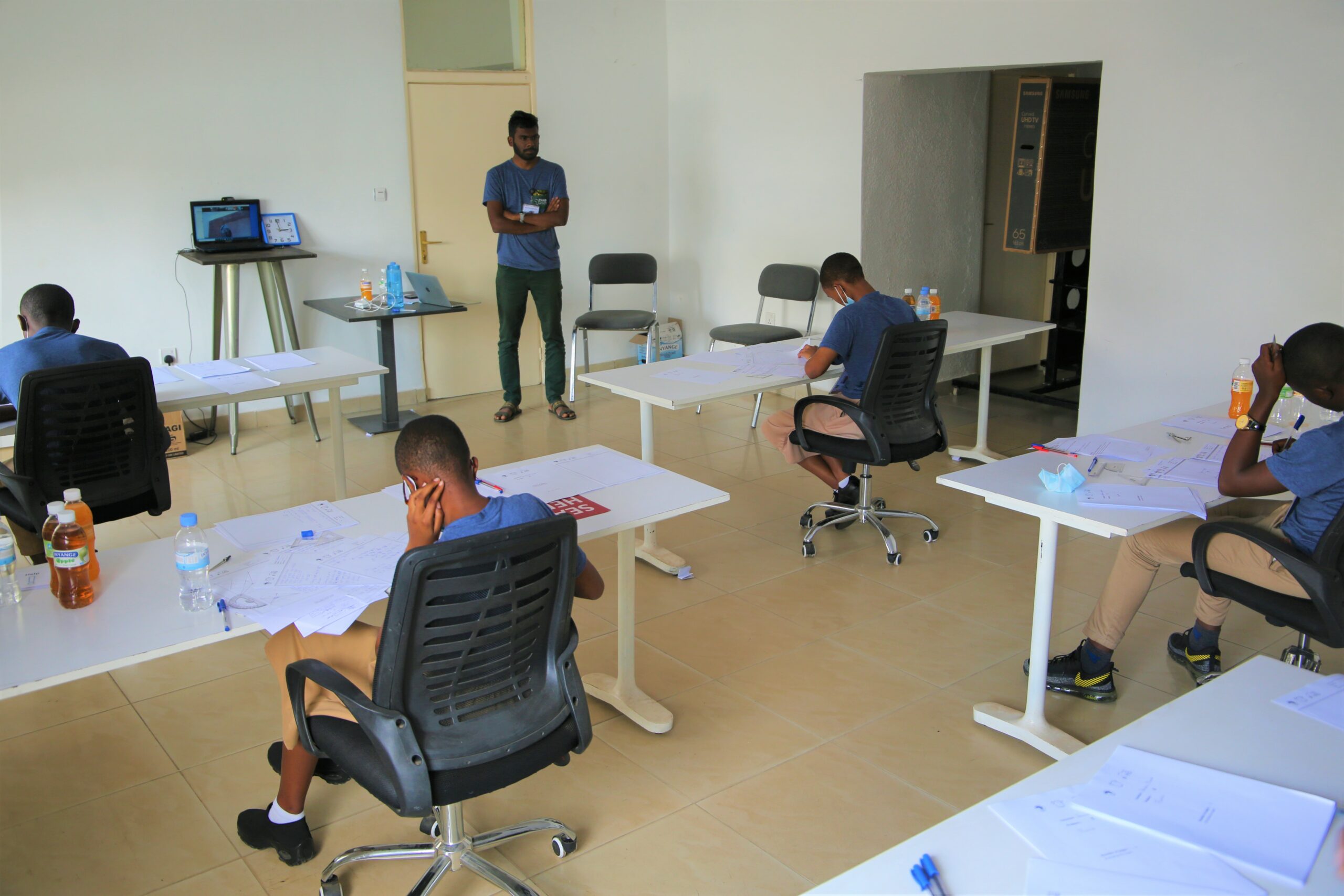 All countries in Africa are allowed to take part in PAMO. Each country may send a national team made up of at most 3 girl contestants and at most 3 boy contestants.
All contestants should not be enrolled at a third level institution. All contestants should be less than 20 years old on Thursday May 18th 2023.
Countries may send an additional 6 unofficial contestants (3 girl, 3 boy), but they will cover the local costs of these unofficial contestants.
Countries may show their interest in taking part in PAMO2023, by sending an email to pamo2023@aims.ac.rw, and to the executive chairperson of the AMUPAMOC Prof. El Yacoubi on nelyacoubi4@gmail.com.
Individual schools or students may not take part.
Official letters of invitation will be sent to all interested countries by February 15th. They will be given a link of where to register, registration of countries must be done by February 28th. The final team members must be confirmed by March 31st.
FAQ
What is PAMO?
PAMO = Pan-African Mathematics Olympiad, a prestigious annual mathematics competition for African youth. It is like the Olympics for mathematics. Each year it is hosted by a different African country, in 2023, it is hosted by Rwanda.
Who can take part in PAMO?
All countries in Africa are allowed to take part in PAMO. Each country may send a national team made up of at most 3 girl contestants and at most 3 boy contestants.
All contestants should not be enrolled at a third level institution. All contestants should be less than 20 years old on Thursday May 18th 2023.
Countries may send an additional 6 unofficial contestants (3 girl, 3 boy), but they will cover the local costs of these unofficial contestants.
When is it?
PAMO 2023 will take place 13th-22nd May 2023, in Kigali. Team Leaders (who should be teachers of mathematics at secondary or tertiary level) will arrive on 13th May. Team members and a Deputy Leader (who is responsible for the welfare of the team) will arrive on 15th May. Departure is 22nd May.
What is the cost to take part?
The host country – i.e. Rwanda, will cover all local costs for the team (team = Team Leader, Deputy Leader & 6 contestants). Local costs are accommodation, food, and travel within the country. Each country will be responsible for getting to Rwanda (i.e. flights and visa costs.) Note that Rwanda has e-visa & visa on arrival for all countries, and for many African countries, the fees are waived.
The local costs of unofficial contestants and any additional observers will be covered by the team sending extra people.
What is the language of PAMO?
The languages of PAMO are English or French. All team members need a working knowledge of at least one of these.
The paper is available in English or French. And solutions need to be written in English or French.
What do contestants do? How is the winner decided?
There will be 2 days of exams, 17th & 18th of May. All contestants will sit these exams, each of 4.5 hours length. The exams require problem solving skills, and the questions are very difficult. Each question is worth 7 marks, and each day there are 3 questions. The total number of points is thus 42.
Gold, Silver and Bronze medals are awarded in a ratio of 1:2:3, such that approximately 50% of contestants will receive a medal. Contestants who get 1 question perfectly correct without achieving a medal will be awarded an Honorable Mention.
How do I take part?
Countries may show their interest in taking part in PAMO2023, by sending an email to pamo2023@aims.ac.rw, and to the executive chairperson of the AMUPAMOC Prof. El Yacoubi on nelyacoubi4@gmail.com. Individual schools or students may not take part.
Official letters of invitation will be sent to all interested countries by February 15th. They will be given a link of where to register, registration of countries must be done by February 28th. The final team members must be confirmed by March 31st.
How can contestants prepare?
There is no official syllabus for PAMO and similar events. All questions can be solved using only high school mathematics. However, useful approaches, tips and tricks can be learnt. The PAMO2023 website will soon have a page with some resources to help you start to prepare.
Otherwise, doing problems is the best way to prepare – you may search on the internet for previous PAMO exams.
For lower level preparation, you can search the CEMC UWaterloo webpage – their contests with full solutions are at a pre-olympiad level, and doing them as practice will help you to improve your general problem solving.
British Maths Olympiad website (BMO1 and BMO2) are good introductions to harder problems. The best way to prepare is to spend time doing problems. Watching video solutions after spending time on a problem can help you to expand your knowledge.
For past papers of PAMO, and some solutions, you can check the Art of Problem Solving PAMO resource page.
Why should a country take part?
PAMO is a chance for countries to showcase the mathematical talent of their students. For contestants, it motivates them to improve, and doing well at PAMO is a well recognised achievement that will help them to apply to universities etc.
In addition, attending an international competition will expand their horizons, and foster a strong sense of Pan-Africanism, one of the core values of AIMS.
Mathematical Olympiads are like the Olympics for mathematics, and many countries have intensive training programs in order to do well. Taking part in PAMO can be the first step towards taking part in the International Mathematics Olympiad, the most prestigious mathematics competition in the world.
Can I attend online?
As a trial, PAMO2023 will have an option for countries to attend PAMO online. This is for countries who can not raise the funds to cover flights. There are strict guidelines on how to set up and run a national exam center, where the contestants of that country will sit the exam.
You must show that you have tried to find money to cover flights, and give a plan on how you intend to find the funding for 2024.
The exam will be monitored by an in person PAMO-Commissioner and also via webcam by the invigilators in Rwanda. Student papers will be uploaded to the coordinators, and marked. The closing ceremony will be streamed online, and countries attending remotely will arrange for the team to watch the stream together. Any medals will be shipped to the country.
How are problems selected?
Each problem at PAMO is brand new, never seen before. Each country submits 6 new questions, made by mathematicians in their country. There is a Problem Selection Committee who then shortlists the questions. The Team Leaders arriving on 13th of May, will spend several days trying the shortlisted questions, and will vote on the problems to select what appears on the final exam. This process is strictly confidential, and Team Leaders stay at a different venue to the contestants, and no contact should be made between Team Leaders and Contestants.
How does marking work?
The students scripts are marked by 2 people: their team leader, and a coordinator responsible for that problem. Once both parties have marked the script (according to the marking scheme), they meet and discuss/compare their proposed marks. Usually both parties propose the same mark. Sometimes they propose different marks, and after comparing the script and the marking scheme, they may come to a better agreement. Occasionally they do not agree, and the matter is brought to the mediator, who has the final say.
For new countries, we will assign you an experienced marker who will support you.
The Important Dates and Deadline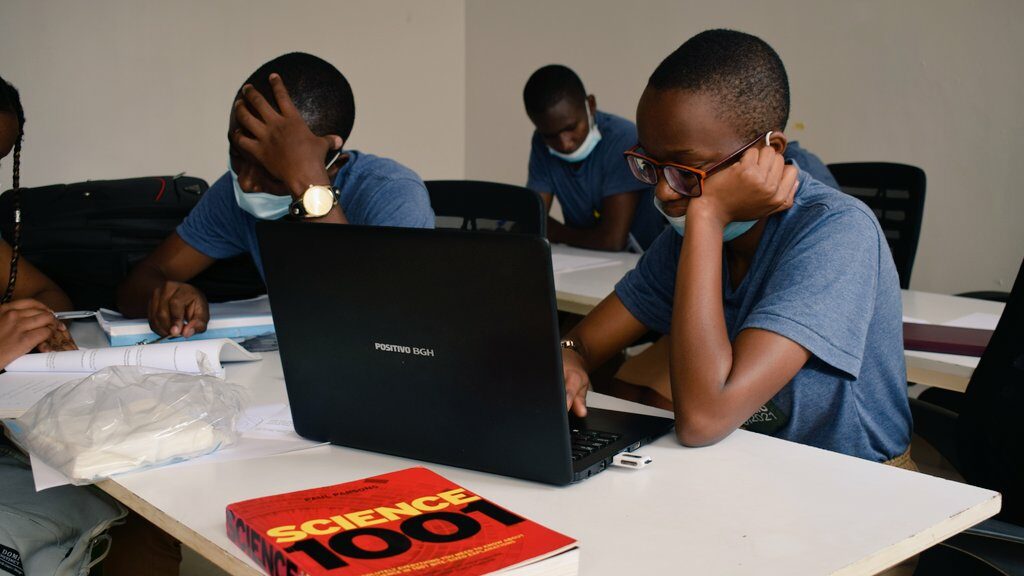 Country Registration Deadline: 28th February 2023
Full details of team members & confirmation of in-person or online attendance: 30th March 2023
Submission of problems: 30th March 2023
Flight details to be shared: 15th April 2023
Math Olympiad Program: 13th to 22 of May 2023.
Team Leader arrival date: Saturday 13th May 2023
Student + Deputy Leader arrival date: Monday 15th May 2023
Departure date: 22nd May 2023
Travel Guide and protocols
The PAMO is happening in Kigali in May 2023, herein it would be so important to the participants especially those who are coming from outside of Rwanda to know all about Rwanda, Kigali.
In January 2018, The Republic of Rwanda introduced the eVisa system to allow citizens of certain nationalities to apply online for a visa to enter the country. Travellers are required to fill in the form and make a payment online. The application is internally reviewed and processed.
The approved visa is sent by email to the traveller as soon as it is approved.
More information :Visa application
Did you know that it has been reported by many media that Rwanda, Kigali is the cleanest city in Africa?
The fact that it is so green and hilly adds to the aesthetic allure of the place. It is not surprising thus that Kigali is considered to be one of the most liveable cities in Africa. With impressive urban development plans and efficiency in road construction, Kigali has become a well-organized and structured city that gives its visitors and inhabitants a feeling of peacefulness and serenity.
According to Weather and Climate "
The average minimum temperature (usually the minimum temperature is noted during the night) in Kigali in May is 16.0°C (60.8°F). The amount of rain in May is high with an average of 92mm (3.6in). It rains on average a total of 14 days. The average maximum daytime temperature lies around 26.0°C (78.8°F). The sun will occasionally show itself with 165 hours of sunshine during the whole month
So what to wear in May? Visitors travelling to Kigali should plan on bringing a totally waterproof rain jacket since it will often be raining. Also, bring your shorts or a skirt because it can be very warm or even hot.
The Land of a Thousand Hills
Rwanda is one of the countries in the East African region with a population of about 12.63 million (2019). The capital city is Kigali (where AIMS-Rwanda is based). The common languages are Kinyarwanda, English, French, and Kiswahili (used for trade and commerce).
The common religions are Roman Catholic, Protestant, Adventist, Islam, and Indigenous beliefs.
Rwanda has two rainy seasons (March to May and September to November), and two dry seasons (December to February and June to July). Normal temperatures range between 16 to 20 degrees Celsius.
Rwanda's preparedness to keep its population organized and safe was again apparent during this COVID-19 era whereby the spread and impact of the virus remained significantly reduced in comparison to many other countries. The use of technology and research for decision-making is also highly desired and increasingly being utilized.
Known as the land of a thousand hills, Rwanda's stunning scenery, warm friendly people, cleanliness, high level of organization, warm friendly people, security, and the freedom to enjoy long walks/drives offers unique experiences in one of the most remarkable countries in the world. More information can be found at www.visitrwanda.com.
The currency is Rwandan Francs (RWF). As of today, January 05, 2020, the average exchange rate is 1 USD = 990 RWF. A wide range of international currencies and bank cards are also accepted and can be converted to the local currency at the banks or forex bureau. It is relatively easy to open an account to hold either the local currency of an international currency like the USD, and their associated bank cards which can also be utilized international
Safety and moving around
Rwanda is a relatively safe country. That notwithstanding, caution is always supreme. The public transportation facility is developed with a variety of dedicated buses, motorbikes, and private taxis. Most taxis rides can be ordered using an app, via their customer service, at their designated taxis parking area or if you have the number of the driver. Whilst flagging motorbikes is common, taxis are usually not found roaming the streets. Most of the drivers speak basic English and/or French. As of 2020, the starting price of a bus strip is about RWF240 and passengers must purchase a bus card from which funds are loaded and deducted.
Payments for moto bike rides are cash and start from RWF 300. Taxis use the meter and trips could start from about RWF 1,700 for the first kilometre, then drops to about 700 RWF/km. Taxis rides can be paid in cash, via mobile money, or deducted from the client's bank account if linked to the app. Receipts can be provided. Driving is on the right. Speed limits are 40-60km within the city. An international driving permit is required; however, an entry permit, insurance document and driving license is needed if you are coming from abroad.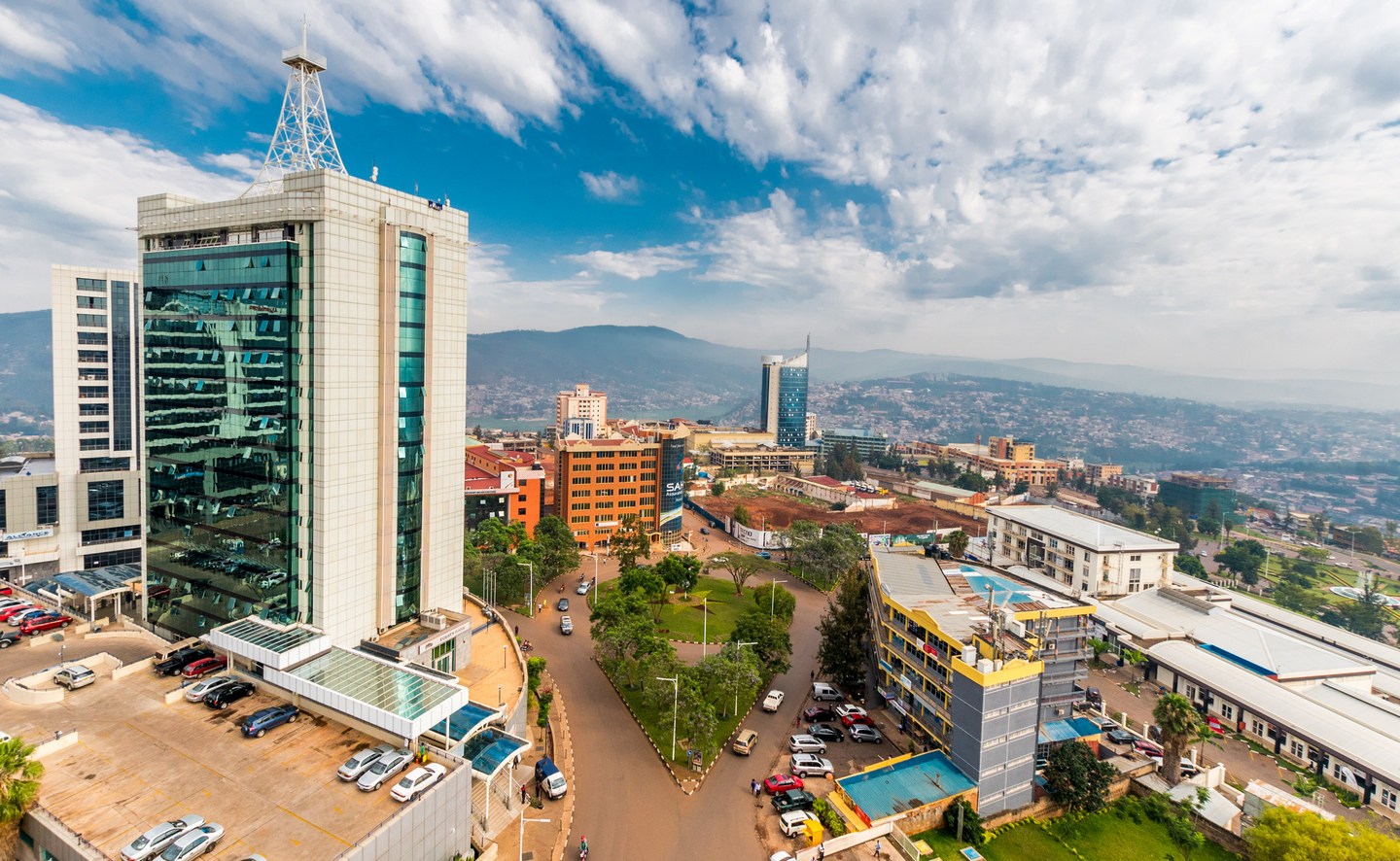 Immigration
Rwanda is visa-free for holders of African passports and for many other countries (check your country's eligibility online). For countries that qualify for visa-on-arrival, USD 30 is payable at the port of entry for a 30 day visa. Thereafter, employees are entitled to a 2-year visa extension. The following documents are needed for visa extensions for persons of age 18 and above.
Umuganda – loosely translated to mean a joint community service day, is a voluntary gathering held in each community every last Saturday of the month from 8am to 11am. Supervised by the local leader, communities participate in an activity to improve the society they live in and sample activities could include cutting grass, sweeping the streets, clearing drainage systems, repair of public facilities. The activity is selected by community members and is followed by discussion on a choice topic of the month. The activity is symbolic of what happens when Rwandans come together to achieve a common goal. Umuganda has been a useful forum to promote unity and cohesion among Rwandans with different backgrounds. AIMS Rwanda promotes giving back to the community and this would be an ideal entry point for AIMS Scholars to not just learn more about the Rwandan culture but to also give back to the communities they live in.
Umushikirano – is a national dialogue that brings together Rwandans and friends of Rwanda in a forum where all participants engage local leaders in open dialogue concerning development, progress and challenges experienced in the day to day management of the country. Umushikirano is a three day event held annually. Umushikirano would be an exciting conversation for AIMS Students to participate in as youth have been pivotal in getting their voices heard among this group of policy, decision and process leaders. The contribution of AIMS Scholars as very talented, independent thinkers cannot be overstated as this is one way Rwandan leaders make sure their actions are guided by needs expressed by Rwandans.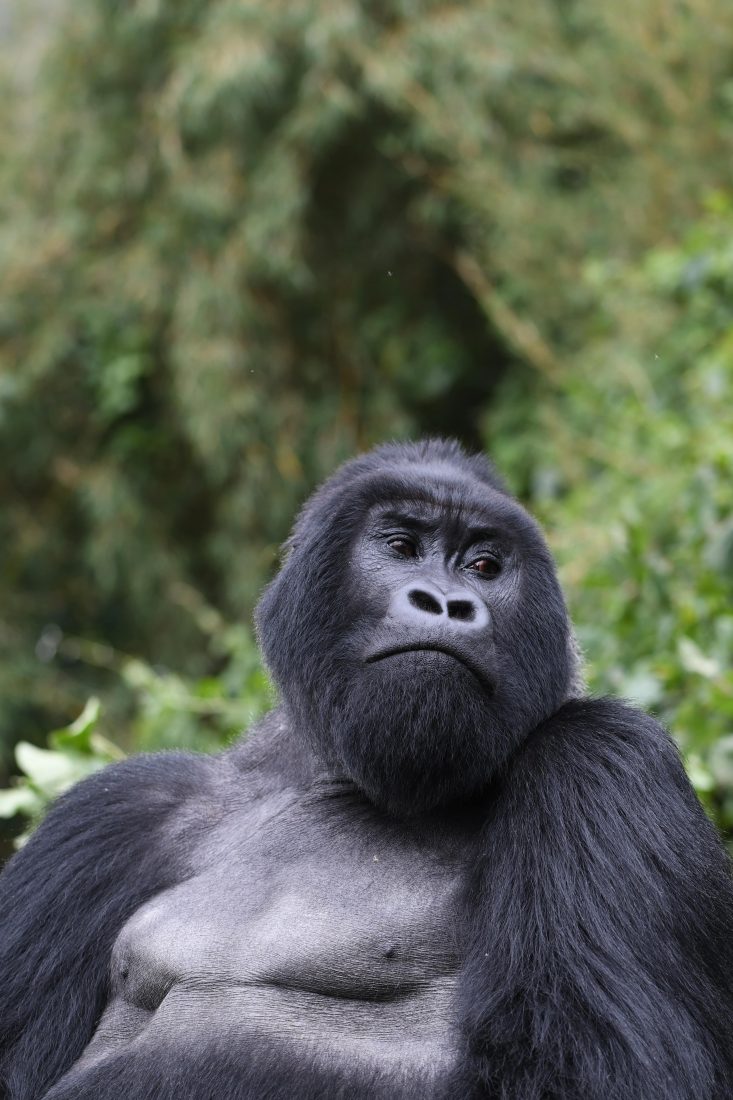 The Genocide Memorial calendar – The Genocide Memorial Centre in Kigali provides a detailed historical background of Rwanda on the genocides and has been set up in a way to allow remembrance and promote learning to avoid a repeat of history. The Centre has a calendar of different activities that gives an opportunity to visitors to interact with people that experienced the history firsthand and are now agents of change promoting unity and reconciliation. Activities include home visits, school outreach programs, youth engagement in activities such as debates, teacher trainings working closely with the Rwanda Peace Education Program run by Aegis Trust. Even with major strides in socio-economic and ICT development, the human component remains Rwanda's greatest resource.
Online Participation
Online Participation regulation at PAMO 2023
Rationale:
Many countries struggle to finance the cost of flights, and cannot consistently attend PAMO. This reduces their ability to attract funding and motivate students, thus reducing their likelihood of further participation.
We suggest that countries should be allowed to attend PAMO remotely, under stringent exam conditions, similar to PAMO 2020 & IMO 2020 (which took place remotely in 2021 due to the covid pandemic). This will help them to build their team and attract funding.
All countries are encouraged to attend in person, and the online option should be used only as a last resort.
For now, we are allowing this for a) new countries, and b) countries whose most recent attendance has been in person. (i.e., countries may not attend online 2 times in a row.)
We will hold a Jury meeting at PAMO2023 in order to discuss this in person and create guidelines for later years
Let us use the term "Online Country" to refer to the team from a country attending remotely.
Outline:
1. A country may not attend remotely if their most recent participation at PAMO was remotely, unless given special permission from the AMUPAMOC.
2. Countries attending remotely will not take part in the Jury process.
3. Countries attending remotely are only allowed official contestants.
4. All normal conditions for student participation apply.
5. Each Online Country will propose a PAMO-Commissioner to the AMUPAMOC. The colleague should be a mathematician or lecturer of high standing who is not involved in the team selection or training. The AMUPAMOC in consultation with the LOC of the host country will either accept or reject the commissioner.
6. The commissioner and the team leader will be responsible for the invigilation of the PAMO 2023 contests.
7. Through the use of a video call, the exam room will also be remotely monitored by a member of the LOC or a person appointed by the LOC to monitor the exam.
8. Online coordination will take place via the internet, with a video call if necessary for disputed marks.
9. The Opening and Closing Ceremonies will be live streamed, and those online participants receiving medals will be acknowledged. The physical medals will be shipped to the team leader of the online country, on his charge, by the host country.
10. The online country will cover the costs of the event in their country.
For Information: Here is a sample outline of the process for the exam, taken from the PAMO 2021 regulations:
1. Everyone in the room must possess a PAMO badge -these will be shared 2 days before the exam and printed by the team leader.
2. Examination rooms: each examination room should be equipped with 3 cameras recording all the moments 30 minutes before the contest until sending the scanned files. It shall cover all the people inside the exam room. You will also need a wi-fi connection, a printer and a scanner.
The 3 cameras should be set up so that all of the exam room is visible.
3. Before the Exam:30 mins before the exam, the team leader can access the pdf of questions online. The contestants can enter 10 minutes before the exam, and shall be seated properly. They can bring their pens, pencils, erasers, compasses…
4. No cell phones or calculators are allowed inside the examination rooms.
5. The usual way of organizing answer sheets (i.e. a folder for each question) should be used.
6. The contestants can ask questions during the first 30 minutes by raising the appropriate card (no oral exchange is allowed), the question paper should contain only questions about one problem (so if they have questions concerning P1 and P2 they need two question papers). The team leader is asked to answer the question on the same paper either by yes or no, or by please read the problem again (if the answer will give a hint to the contestant) or simply by recalling simple definitions. No questions are allowed after 30 minutes. All questions asked and answers given must be recorded by the PAMO commissioner.
7. The contestants can leave to the restroom only accompanied by the Team Leader or Commissioner. A note should be made of who went to the bathroom and when. Of course this should not be excessive, you are invited to tell the contestants to go to the restroom before the contest.
8. The contestants can not leave the room before the end of the contest even if they have nothing to add. They have to keep seated till the end.
9. After the contest: once the exam is over, the contestants should order their papers: the first page should hold the name, the country, the number of the problem, the number of the page. If the paper is used as a draft, please indicate clearly in front of Observation otherwise, nothing is mentioned in front of the Observation.
10. The team leader gathers the ordered files and lets the pupils leave the contest room.
11. Next, he scans the composition for each contestant in the following order: first contestant : P1 the first page holding the name, then the answer sheets, then the question and answer papers (if any). The same for P2 and P3. The draft should not be scanned.
12. Once the upload is over, the team leader has to check with the LOC whether everything is O.K or not. If everything is O.K, he can leave the room and later he gets a file containing the solutions and the marking scheme. Otherwise, he has to fix the problem with the LOC.
13. The team leader should not leave the room before checking that everything is O.K.
14. Coordination: The leader should correct the papers of his contestants according to the marking scheme then upload his suggested marks for each contestant.
15. On the website, suggested marks will turn green once confirmed by the markers, otherwise a video call will be set up to discuss the conflicting marks.
16. The LOC of the host country in consultation and with the agreement of the AMUPAMOC, will decide the method of distributing the exam papers, uploading them, and communicating the suggested and final marks.
Preparation for students
The best way for students to prepare for PAMO is to spend a lot of time doing problems.
The CEMC at University of Waterloo is a good starting place for students who are new to problem solving.
The UK Maths Trust has an archive of BMO 1 (easy) and BMO 2 (hard) contests, with some video solutions available.
PAMO and similar contests are diffcult, and students are expected to spend many hours on one problem. You should not expect to be able to easily solve any problem.
Organizers