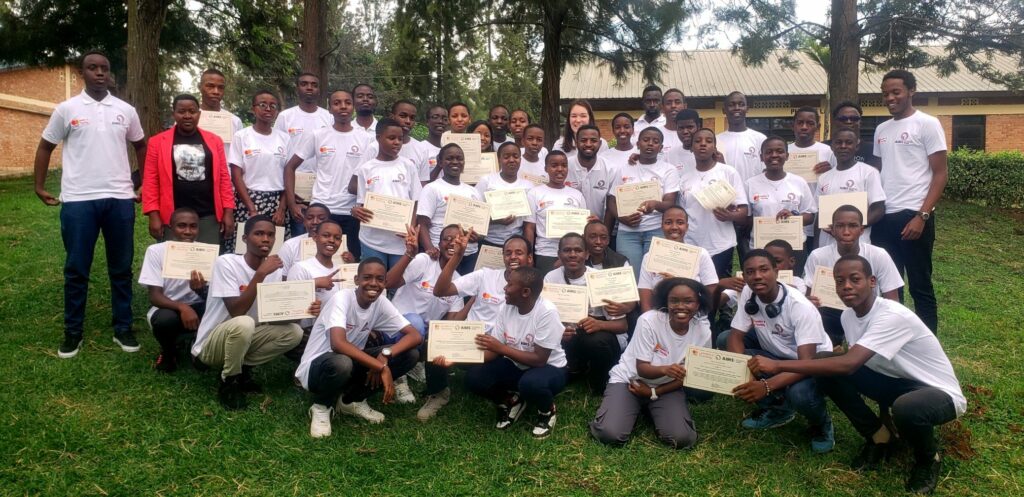 The African Institute for Mathematical Sciences (AIMS) Rwanda has unveiled its competing team of 12 students, selected out of 100,000 from various schools across Rwanda, to represent the country in the Pan African Mathematics Olympiad (PAMO), which Rwanda will host for the first time in May 2023.
"Preparing students for such a competition is a great honour and responsibility that we do not take lightly, the students are also eager to represent the country to the best of their abilities," said Lydie Hakizimana, the CEO of AIMS.
"We are thankful to the Ministry of Education, Mastercard Foundation, University of Waterloo, University of Rwanda, secondary schools across the country and all stakeholders that joined hands with us throughout the process of selecting these 12 students, and are still collaborating with us to make PAMO 2023 a success." the CEO noted.
The selection process has certainly been an enriching experience for the Rwanda PAMO 2023 team. Following rigorous virtual and face-to-face training sessions and a series of selection tests, AIMS-Rwanda through its Teacher Training Program (TTP) in partnership with Mastercard Foundation, organized a seven-day residential Mathematics Camp for 50 secondary students, from whom the 12 were selected.
The 12 students include; Umukundwa Nina Ornella, IRADUKUNDA Edmond, HIRWA BELIEVER Gall, and MUCYO SALVI from Ecole des Sciences Byimana.
Additionally, there is Bana Arnold from Petit Seminaire Saint Vincent Ndera, Twagiramungu Raymond Reponse from Petit Seminaire Saint Leon Kabgayi, Biranejeje Rois from Saint Kizito Save, RUBAYIZA Alexa from Lycee Notre Dame de Citeaux, Kanyana Isimbi Shella from Ecole Notre Dame de la Providence de Karubanda.
Along with UJINEZA UMWIZERWA Ursuline from Gashora Girls Academy of Science and Technology, as well as two recent graduates; Abayo Joseph Desire, and Akimana Nadine.
According to the trainers, the team aspires to represent Rwanda at an international event, "we are confident that the selected squad members will work hard and make Rwanda proud." Said one of the trainers.
The squad is divided into two teams; an official team of 3 female, 3 male students, and an unofficial team of equal numbers. There are also additional four students reserved to replace any member unable to attend the Olympiad.
The Pan African Mathematics Olympiad will take place in Kigali from the 13th to the 22nd of May.