In March 2022, QLA held a month-long training in Data Science at the University of Rwanda-Gikondo Campus. In this blog, you'll learn about the workshop, and discover more about QLA.
Quantum Leap Africa (QLA) is catalyzing high impact research in data science, quantum information and smart systems engineering. An initiative of the African Institute for Mathematical Sciences (AIMS), QLA is a Centre of scientific research excellence at the leading edge of information science and technology preparing Africa for the quantum revolution, through training the next generation of innovators in information science and technology.
The recently concluded training school 'Foundational methods in Data Science' provided a platform for researchers and data scientists to interact in an interdisciplinary and transdisciplinary environment. The highly interactive training school brought together renowned international and national academics, researchers and graduate students. All the participants currently or previously worked on topics relevant to modern data science, including machine learning and artificial intelligence, mathematical theories and numerical implementations.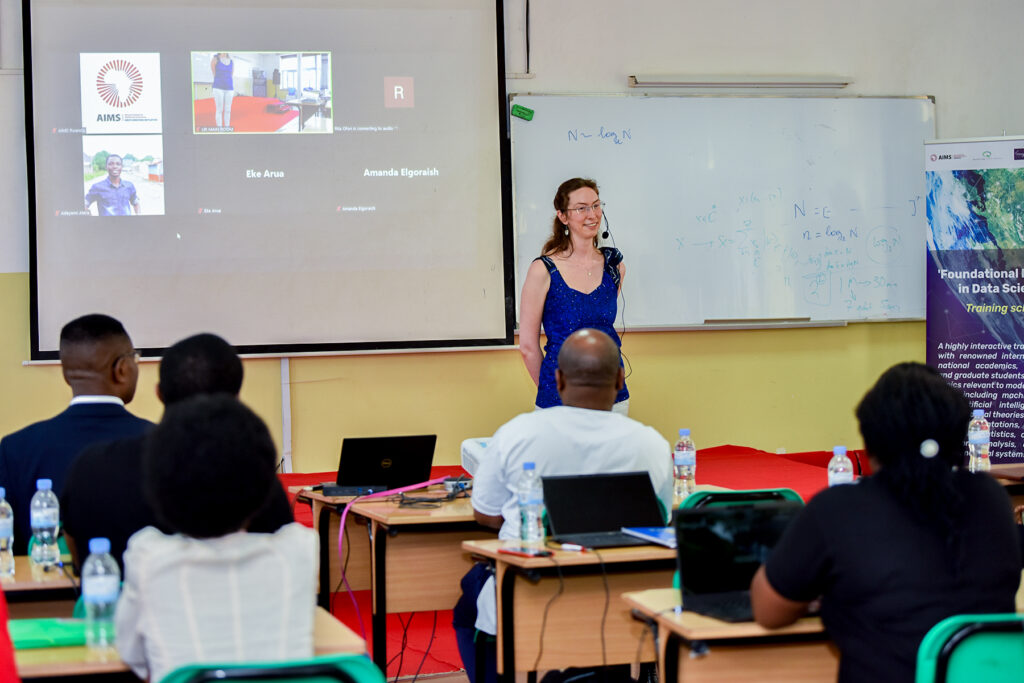 The training school was attended by over 200 participants from across the globe. Women are underrepresented in the field of STEM and without them, innovation will be limited and exclude half of the global population. The QLA training school was gender-responsive to better represent the needs of society with 40% of the participants being female. We are excited as the Training school boasted a diverse group with representation from several industries and academic institutions from across Africa, Europe and America which contributed significantly to the impact of the program in enriching the participant's experiences.
This training was followed by the Theory to Practice (T2P) workshop whose goal was to bring together leading academics and industry representatives and provide a platform for an exchange of expertise, ideas, and best practices. It majorly focused on presenting emerging theories, algorithms, and methods for solving problems related to data science. Over 20 world-class researchers gave enriching talks pertaining to data science and its relevance in solving business, engineering, and societal problems from the lens of artificial intelligence, data mining, and machine learning. The workshop was attended by over 50 attendees with more than 30% being female.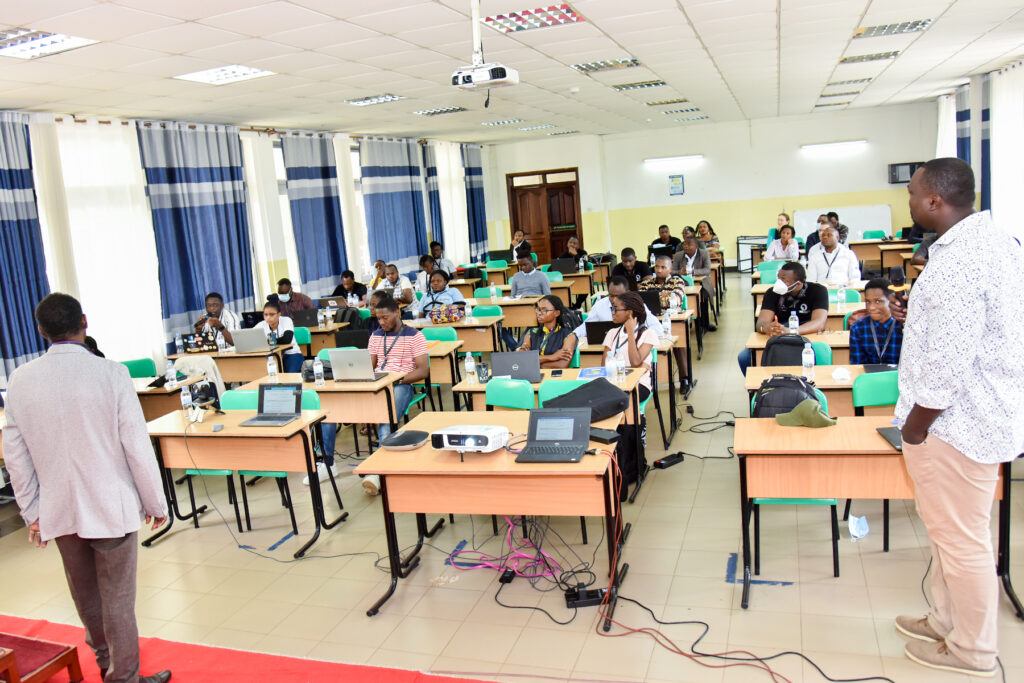 Quantum Leap Africa (QLA) offers a unique atmosphere that prepares researchers & students to be future change-makers that will have an impact across academia, industry, education, and government. QLA's students are supervised and mentored by leading researchers at QLA and from its partner institutions. The research team at QLA is currently comprised of the research chair in Data Science, the Junior research chair in Data science, Postdocs, PhD students and research masters. As QLA waits to be accredited to offer PhD and research master's programs, its PhD and research master's students are currently being enrolled at QLA's partner universities from across Africa where they attain their degrees.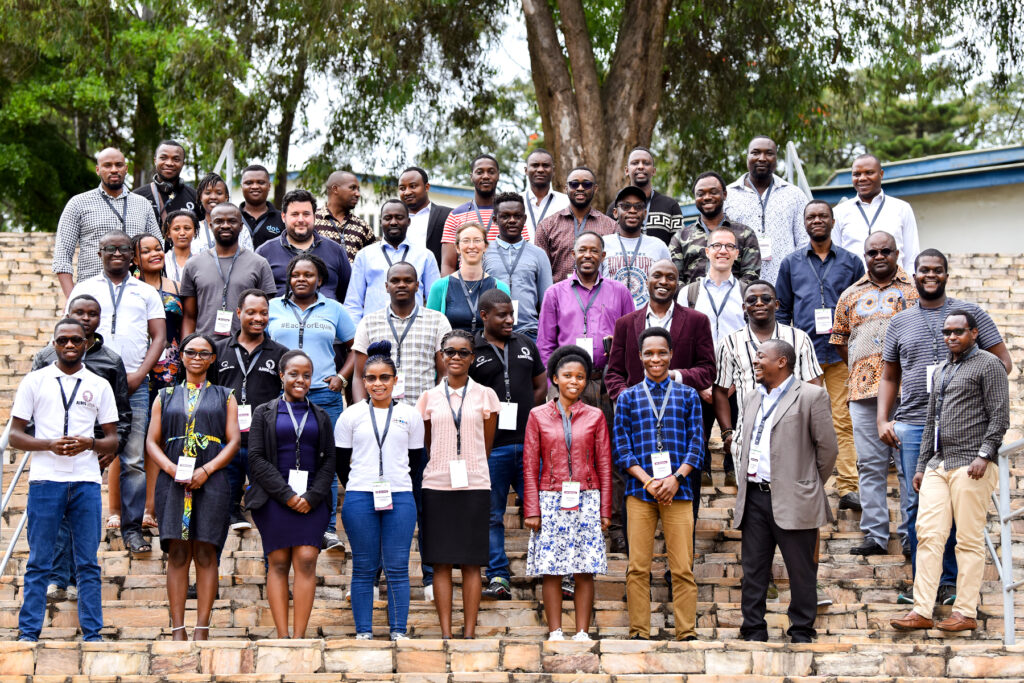 QLA came at a perfect time when data is rapidly becoming central to policymaking and the leading driver of technological advancements in the world. From social media to web 3 technologies, data is probably the most precious thing in the world. It's very critical that Africa takes advantage of the available data to build technologies that improve the lives of its people. From agriculture to healthcare, leveraging data for development can accelerate the African socio-economic development immensely. Educating young Africans in the field is the best way to ensure Africa takes the lead in developing solutions that are tailored to solving Africa's problems.
Rwanda which is currently QLA's only home has shown exemplary clarity, focus, and consistency over the past two decades in transforming itself into a knowledge-based society. It's remarkable achievements in education, ICT infrastructure, and in creating an excellent environment for innovation and business growth show what can be done. This is an ideal time for the existence of a scientific centre such as QLA that is attracting Africa's most brilliant young minds and top researchers from all over the world in the fields of Data Science, Quantum information and Machine intelligence enabling them to make game-changing scientific discoveries and innovations in Rwanda and across Africa.
Africa's greatest resource is its people and QLA is better positioned to equip young Africans with the necessary knowledge & skills to help Africa get ready for the upcoming quantum revolution. There can be no more effective investment in Africa's future than in education.
Specifically, AIMS is better qualified to create QLA because it has been providing outstanding postgraduate training to Africa's brightest youth in math, science and engineering for the past 15 years. AIMS generates a stream of talented young African scientists making an impact in fields ranging from epidemiology and public health to computer science, finance, and astronomy.
According to the African Development Bank, less than 25% of African higher education students pursue STEM-related career fields. STEM stands for Science Technology Engineering and Mathematics, and it is arguably the most important field that would drive the socio-economic development of Africa quickly. The fact that only a few young Africans choose to pursue STEM-related career fields is a big issue. It potentially means that regardless of Africa's talent pool, public and private institutions would have to source workers in those fields from outside of the continent consequently, leading to a limited domestic STEM workforce. AIMS through its different programs is working to change that. We are committed to equipping young Africans with the skills, knowledge, and mindset they need to help Africa solve its most critical problems.