November 18, 2021 – The African Institute of Mathematical Sciences (AIMS) through the Teacher Training Program launched the National Teacher Appreciation Campaign for 2021. The campaign, formed to be an annual community engagement and outreach effort of the program, aims to foster a culture of appreciating Rwandan teachers for the extraordinary sacrifice and hard work they put in nurturing and educating generations.
"Our teachers are working hard and there is evidence of what they are doing. So, today we are here to launch a campaign that will celebrate what they have achieved," Hakizimana Lydie, CEO, AIMS.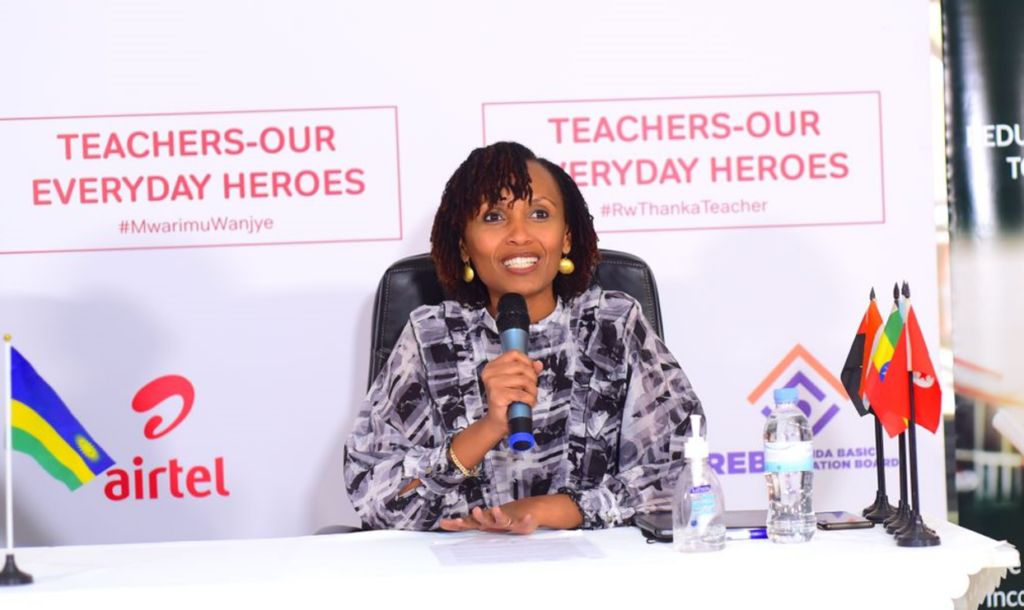 Through a partnership with the Ministry of Education, Airtel Rwanda, and Chancen International, the three weeks' teacher appreciation campaign, themed "Teachers, Our Everyday Heroes" will culminate into a teacher award event which will take place on December 5, 2021, at Lemigo Hotel, Kigali Rwanda. The awarding ceremony is organized to celebrate over 150 STEM teachers from across Rwanda. The awardees will be selected randomly from a population of teachers in each district through a competitive selection process.  
 "We are who we are because a teacher believed in us. We are confident that every act of teacher empowerment will bring us closer to the overarching goal of our Teacher Training Program (TTP)," says Lydie Hakizimana, CEO at AIMS. "TTP aims to improve STEM learning outcomes for secondary school students and build a solid pipeline of talented African scientists," said Lydie. 
"Airtel is proud to be associated with Rwandan Teachers through a partnership with the @AIMS_Rwanda and we are delighted to take part in this campaign that will culminate in the recognition and rewarding of the Best Teachers in #Rwanda. I am a product of my teachers and so are all the staff at Airtel and as such, this campaign is close to our hearts as we seek to give back to our teachers." Mr Emmanuel Hamez, MD, Airtel Rwanda. With no teacher, there's no student, no education & no future. I am very happy that we are part of this campaign.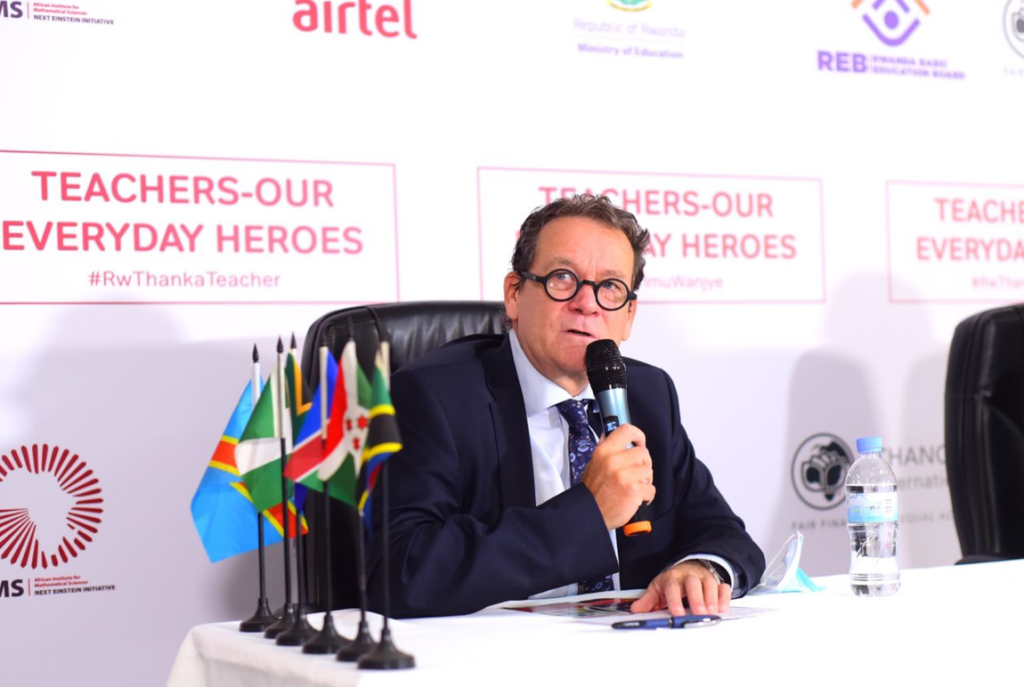 The campaign's main objective is to foster a culture of appreciation of teachers and the teaching profession amongst Rwanda citizens. The campaign's narrative will evolve around teachers' past and present contributions in moulding us and our children; and teachers' implicit and explicit contributions in driving our country's development agenda.
"If the wise elders of the village don't teach the children, then the village fools will. Our teachers stood up as wise elders to teach us and save us from the village fools. We want to thank you for your sacrifice," Herine Otieno-Menya, Director, Teacher Training Program Rwanda.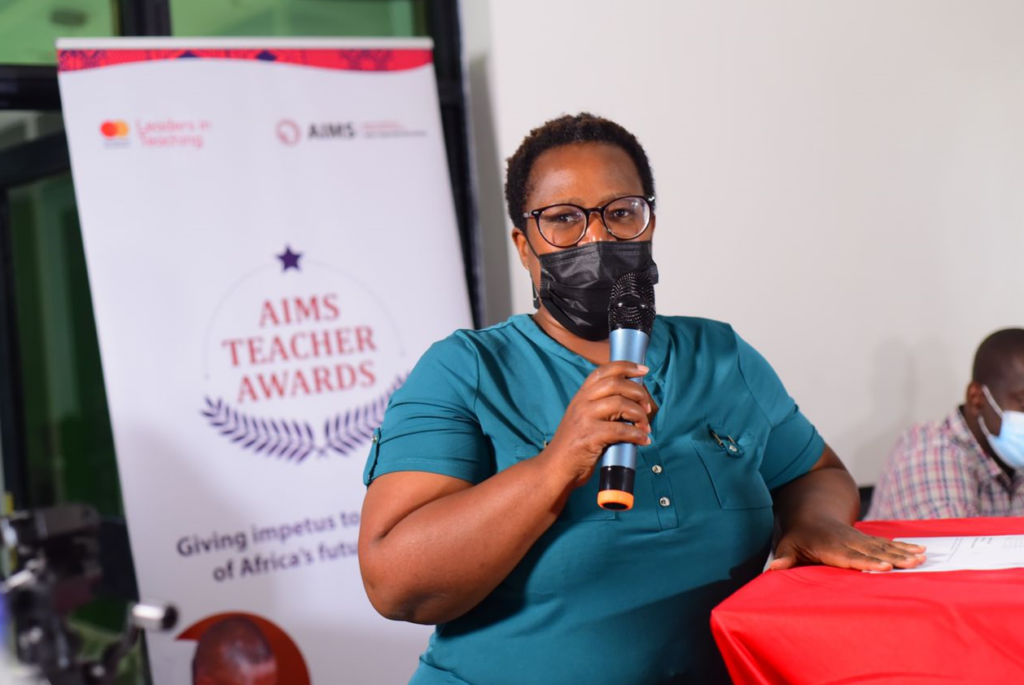 In awarding the teachers, we seek to promote teacher wellbeing and recognize the teachers beyond their roles to consider their daily needs as members of society. As such, the awards will transcend the traditional work-related items such as computers to include everyday utility items such as water, electricity and or other related items. 
 
The teachers to be awarded in this second edition of the AIMS TTP teacher awards will be selected based on their mastery of content, audio-visual lesson recording, district assessment students score, community engagement, participation in AIMS TTP activities and work ethics and conduct. In addition to 28 teachers and 28 sector coordinators to be awarded, we also have nominal awards for the 42 AIMS TTP District coordinators and have an award per province for Sector Education Officers, Headteachers, and Dean of studies. 
Building from the last year's AIMS TTP teacher award, this year's celebration and appreciation will seek more visible participation by individual members of the public, the public and private sector. We invite you to join the awarding ceremony of the teachers on December 5, 2021, at Lemigo Hotel, Kigali Rwanda.