10 November 2021- In collaboration with the French Embassy in Rwanda, the African Institute for Mathematical Sciences (AIMS) in Rwanda celebrated World Science Day for Peace and Development, kicking it off with a 2-day event that turned out to be informative, inspirational and extremely entertaining.
Every year, this day is celebrated on the backdrop of emphasizing the importance of science in society and the need to engage the general public in discussions about emerging scientific issues.
According to the United Nations, the day offers the opportunity to mobilise all actors around the topic of science for peace and development- from government officials to the media to school pupils. UNESCO strongly encourages all to join in celebrating World Science Day for Peace and Development by organising different events or activities to commemorate the day.
With this framework, we adopted World Science Day into a two-day event in celebration of science and our 5 years of training Africa's top scientists to provide homegrown solutions for a prosperous Africa.
The first day was highlighted by a conference highlighting our role in the development of the scientific culture in Rwanda's society under the theme: Will the #NextEinstein be Rwandan?
Kicking off the conference was Prof. Blaise Tchapnda, our Academic Director who gave a background of AIMS Rwanda and how we are enabling Africa's talented students to become innovators driving the continent's scientific, educational, and economic self-sufficiency programs. "We identify top African graduates and provide them with a world-class education in mathematical sciences, enabling them to pursue careers in research, industry, and civil society," he said.
Afterwards, our AIMS-Canada Research Chair in Climate Change Science, Dr Mouhamadou Bamba Sylla highlighted the emerging danger of climate change that is ravaging our continent including floods, drought, and threats to our coasts. He cautioned the need to invest in climate change data to help policymakers make the right decision in regards to tackling climate change effects. He also highlighted the contribution of AIMS in the resolution of climate change.
"There is a lack of #data on many factors that affect climate change. AIMS is contributing to the resolution of this problem through different programs such as Research Chairs, Resident Researchers, etc." "If Africa is going to be resilient, we need to invest heavily in climate change data. It is important to get this information because it will help policymakers make the right decision in regards to tackling climate change effects," he added.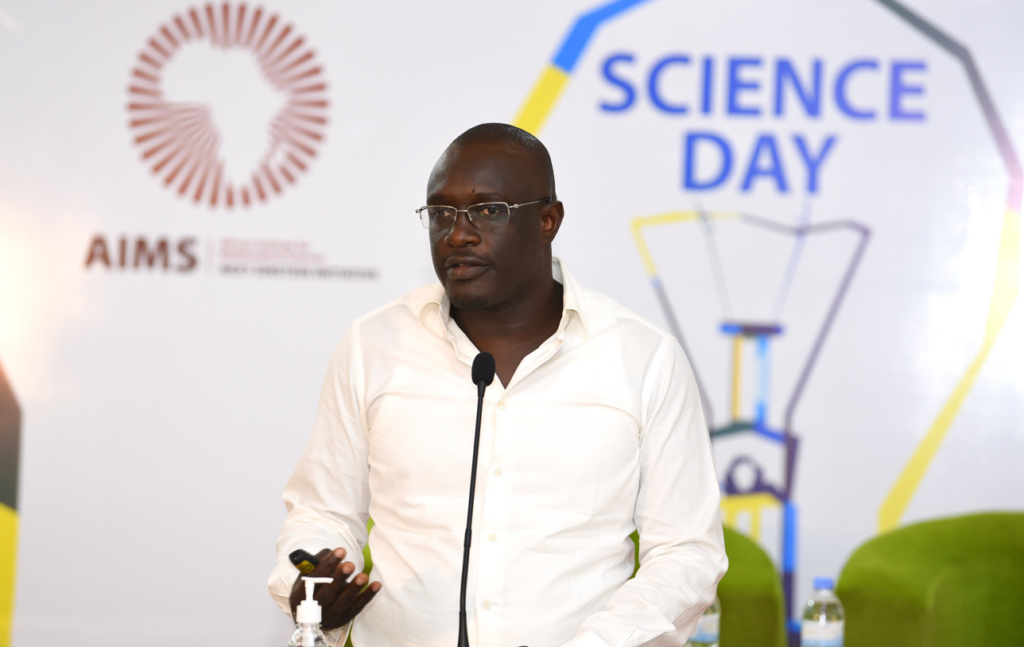 The conference concluded with an informative panel bringing together our alumni, who noted that AIMS had positively impacted their lives and how the skills they gained had helped them tackle modern African challenges. Since I joined the Teacher Training Program in Rwanda (TTP), I improved my skills, especially in using practicals to show learners the application of science concepts in real-life. Additionally, I have gained skills in the effective use of ICT to improve my teaching," said Ingabire Mwizerwa Sylvie, our TTP district coordinator in Karongi.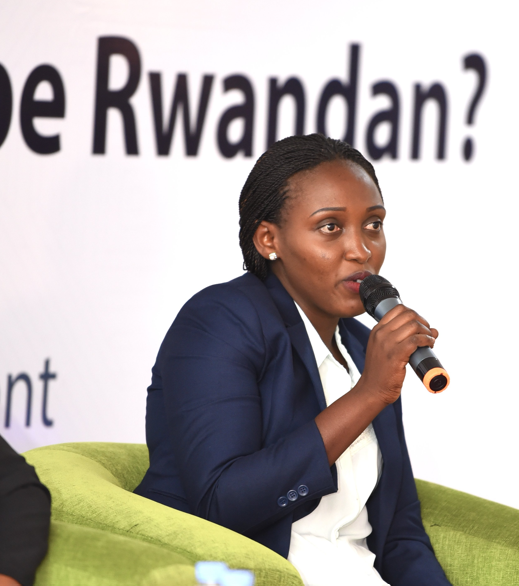 Day two was filled with activity at our centre as we help an open day, showcasing our masters' students work, our programs, cutting-edge scientific research being done at our Centre and fun activities to engage visitors into the importance of science in not only everyday activities but in promoting development on the continent. During the second day, visitors to our centre met and interacted with our Masters' students, tutors, researchers and also got a chance to compete in fun mathematical competitions, including students from various schools that graced our open day celebrations.  
Our team from the Teacher Training program, our masters' students, tutors and researchers were divided into smaller groups to chat with each of the open day guests all afternoon, while all visiting secondary schools shared knowledge and engage in teamwork to overcome the fun mathematical competitions.  
With that, the two-day kick-off event came to an end. AIMS Rwanda extends its gratitude to all individuals and stakeholders that made the scientific open day memorable and looks forward to more scientific celebrations in the future.  
We remain committed to our vision, to lead the transformation of Africa through innovative scientific training, technical advances and breakthrough discoveries.